Microneedling
Reverse the effects of sun damage, fine lines, wrinkles, and scars with microneedling with the all-new FDA cleared RejuvapenNXT by Refine USA! This minimally invasive treatment stimulates cell turnover, boosts collagen production, and even improves skin texture. It's relatively painless and also great for reducing large pores and age and brown spots. Performed in a safe and precise manner with the use of a sterile needle head, this procedure is normally completed within 15-30 minutes, depending on the required treatment and anatomical site. The best results are achieved after a series of microneedling treatments and patients are repeatedly happy with their results!
PRP Therapy
We are excited to introduce PRP therapy to our office! Platelet-Rich plasma (PRP) is a natural component of your blood that activates your body's regenerative processes and naturally stimulates healing. During this minimally invasive treatment, a small amount of blood is drawn from the patient and placed into a special centrifuge machine that separates the PRP from the red blood cells. This "liquid gold" is then used to treat a wide range of skin concerns like acne scars and certain types of hyperpigmentation to skin rejuvenation!
Here at Jae Kim, MD Facial Plastic Surgery, we offer the following PRP therapies:
– Microneedling w/ PRP: Naturally boost your body's collagen production and reduce the appearance of pores! This treatment improves wrinkles and skin tone. It also has skin tightening properties!
– Hair Loss Injections: Treat thinning hair with PRP injections into the scalp. This "awakens" the sleeping follicles by increasing blood supply and stimulates new hair growth.
– PRP Filler: PRP can be used as a natural and organic filler to reduce the appearance of wrinkles, smile lines, and nasolabial folds. Because it is produced naturally, there is less risk of allergic reaction and it is an organic alternative for skin rejuvenation.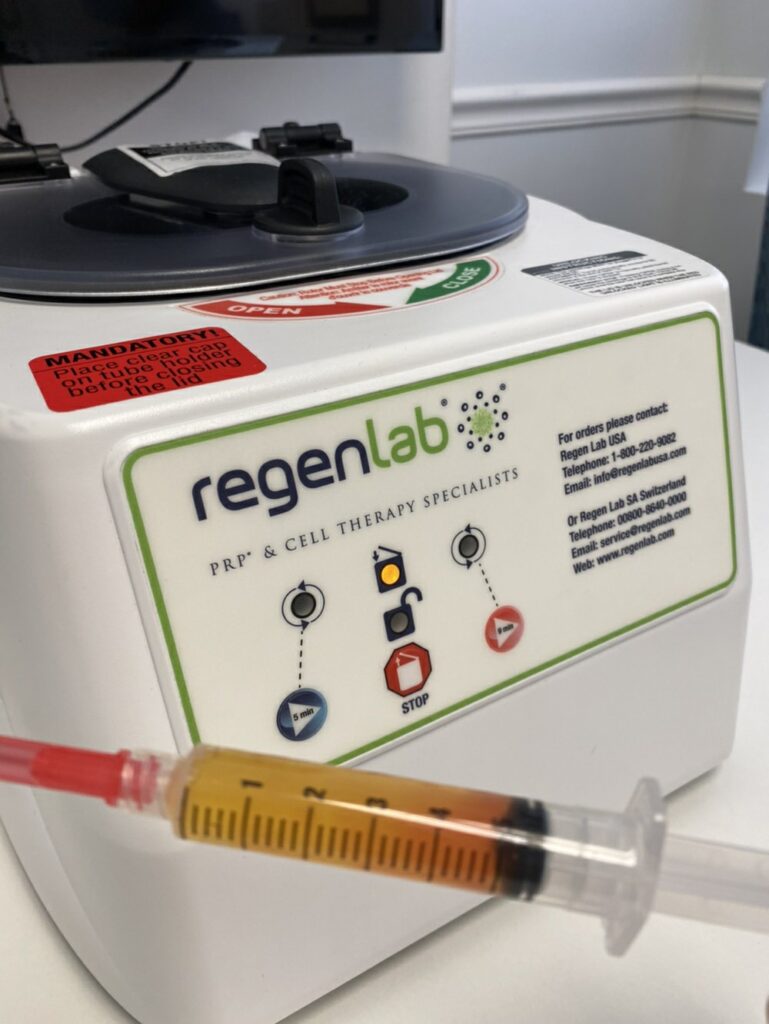 Your skin deserves the best! Call or text 703-705-2100 today to schedule PRP Therapy or Microneedling appointment!