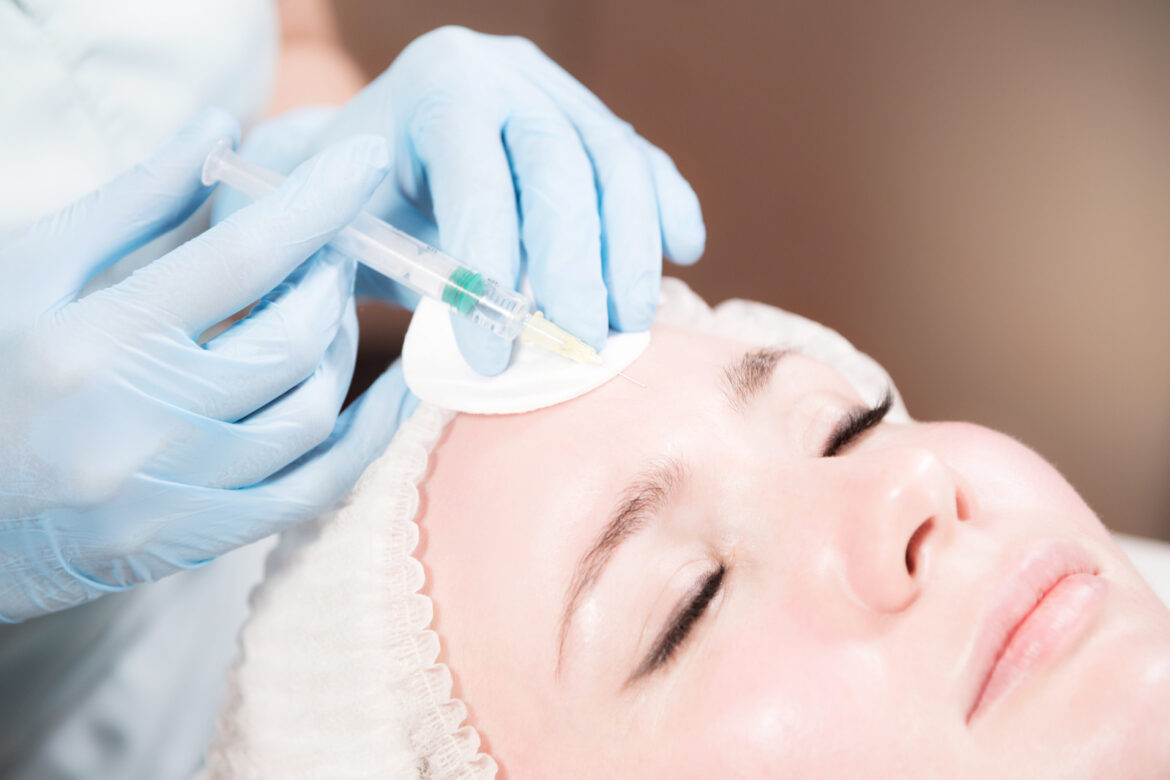 Platelet-Rich Plasma, or PRP, is a natural component of your own blood that activates your body's regenerative processes and stimulates healing. It has been used extensively in orthopedics to accelerate healing of joints and ligaments. The same healing function is great for your facial beauty! A small amount of your blood is spun down in a special centrifuge to isolate your PRP from the red blood cells. It can treat a wide range of skin concerns from acne scars and hyperpigmentation to skin rejuvenation!
What PRP procedures are for me, and what's the downtime?
Our most popular procedure at Jae Kim, MD Facial Plastic Surgery is microneedling with PRP. During this minimally invasive treatment, PRP is applied onto your skin. It boosts your body's collagen production and reduces pore size! Microneedling with PRP is best for patients who want to treat skin issues such as uneven texture, acne scars, sun damage, and fine lines and wrinkles. You'll also notice some tightening of your skin. This relatively quick procedure takes about 20-30 minutes, and swelling and redness usually lasts 2-4 days. During the recovery process, Dr. Kim recommends applying gentle products to keep your skin moisturized and protected from the sun.
Dr. Kim also performs PRP injections to treat thinning hair. This procedure involves injecting PRP into your scalp to "awaken" the dormant sleeping follicles. PRP helps increase blood flow and stimulates new hair growth. Good candidates for PRP hair loss injections are anyone suffering from alopecia or loss of hair thickness. The procedure is not recommended for patients who smoke. There is little to no downtime for the procedure, and patients can notice results in about 4 weeks. A bundle of at least three treatments every 4-6 weeks is recommended for optimal results.
PRP can also be used as a natural and organic filler to volumize the face and reduce wrinkles, undereye bags and dark circles, and nasolabial folds. It can be used in combination with hyaluronic acid based dermal fillers or by itself. Because PRP is produced naturally, there is less risk of allergic reaction, and it is an organic alternative for skin rejuvenation. You can see the results almost immediately. Side effects include redness, swelling and bruising, which usually subside in 1-3 days.
How do I learn more?
Dr. Kim is a fellowship trained facial plastic surgeon who specializes in facial procedures. For more information about PRP Therapy and other facial cosmetic treatments, please call or text Jae Kim, MD Facial Plastic Surgery at 703-705-2100 to schedule your consultation!