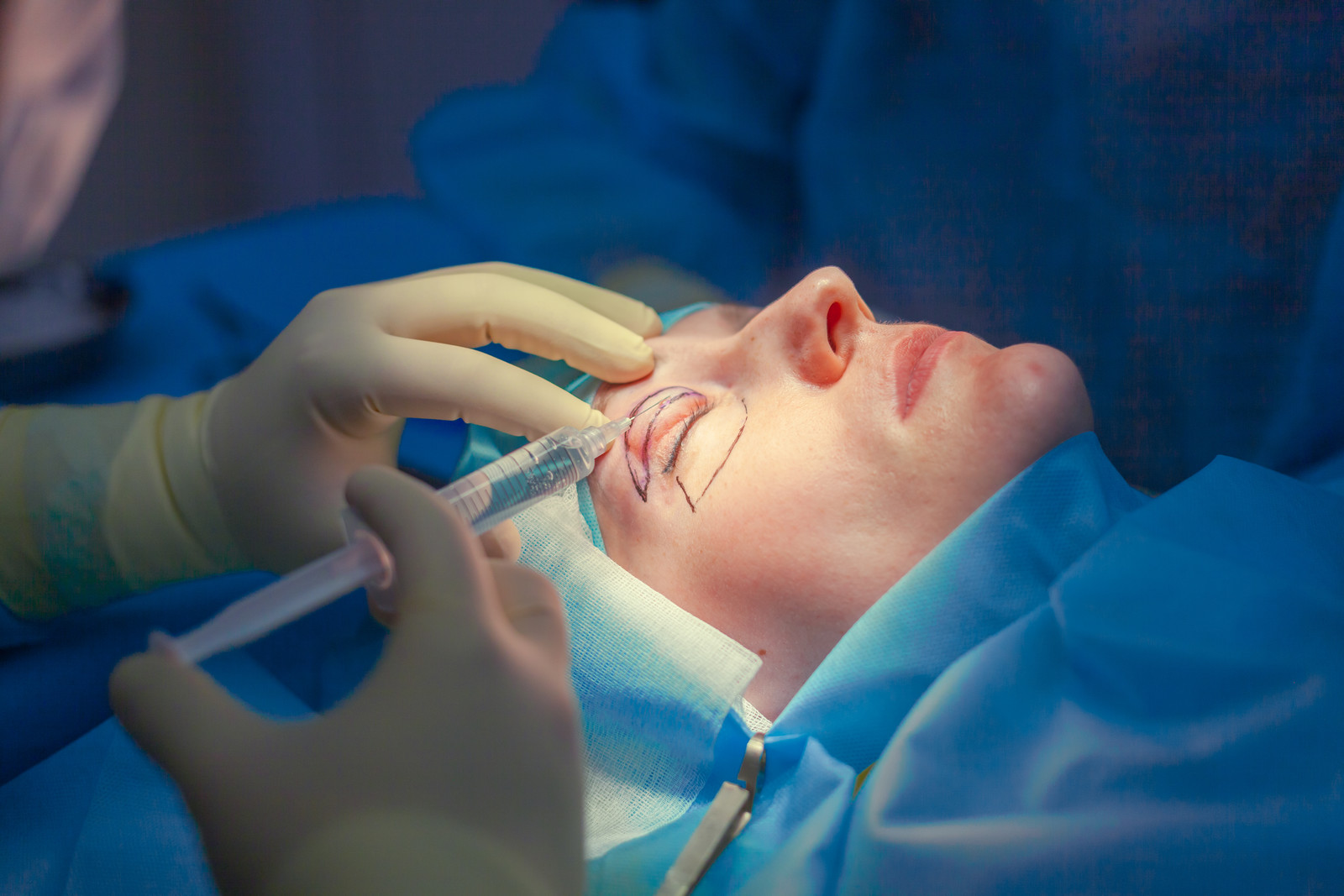 Show Off Your Beautiful Eyes With Asian Eyelid Surgery!
Your eyes are one of the most distinctive features of your face. They allow you to see and express yourself to the world. Now that we wear masks in public, your eyes are the first thing people notice about you. Your eyelids are the platforms on which your eyes rest. Do your eyelids show off your beautiful eyes and let them shine, or do they cover up your eyes? If you are interested in Asian eyelid surgery in Fairfax, VA, give us a call! (703) 705-2100
All About the Crease
Generally, bigger eyes are considered to be prettier. When your upper eyelid has a well-defined crease, your eyes look bigger because people automatically look at the crease above the actual eyelid. About 50% of Asian people do not have a clear upper eyelid crease, making their eyes appear smaller. You may have difficulty applying eye makeup or issues of excess skin and fat drooping over and hiding the upper eyelid. As a result, you may lift your eyebrows to open your eyes, which leads to forehead wrinkles. If you identify with any or all of these issues, eyelid surgery is the answer for you.
Implications for Asian Eyelid Surgery
The general goal of eyelid surgery (blepharoplasty) is to create a bigger and more youthful appearance of the eyes. For Asian upper eyelid surgery, creating a crease makes your eyes appear more open and brighter. Having a permanent consistent crease can make applying eye makeup easier as well. Other non-surgical treatments cannot reliably make a crease that will last.
How long does recovery take?
Dr. Kim performs upper eyelid surgery in the office with local anesthesia. There is no need to go to a hospital, and you can go home the same day. After surgery, swelling can take two months to come down to normal. During that time, your eyelid creases appear higher and can differ from side to side. Be patient with the healing process. Once the swelling comes down, the creases will rest at a desirable height.
Is the EYELID SURGERY scar visible?
Patients often ask this question. There will be a scar on the eyelid skin, but it will heal very well and hide in the crease. There is an option of scarless eyelid surgery through the conjunctiva, but that approach cannot address some issues like removal of extra skin or fat.
Conclusion
Dr. Jae Kim has specialized training in Asian Blepharoplasty, as well as all other cosmetic surgical treatments of the upper and lower eyelids. You may be a good candidate for eyelid surgery if you desire an eyelid crease, improvement of droopy eyes, removal of sagging skin over the eyelids, or removal of bags under the eyes. In addition, you must be in good health and have realistic expectations for the final result. Keep in mind that eyelid surgery can exacerbate already existing eye issues such as dry eye, eye infections, or glaucoma. Therefore, Dr. Kim recommends a full evaluation by an eye physician (ophthalmologist) prior to surgery to minimize the risk of complications.
Whatever your motivations and goals for getting upper eyelid surgery, your result should complement and bring out your unique facial beauty. Call or text 703-705-2100 to schedule your consultation, and trust your eyelids to a specialist!