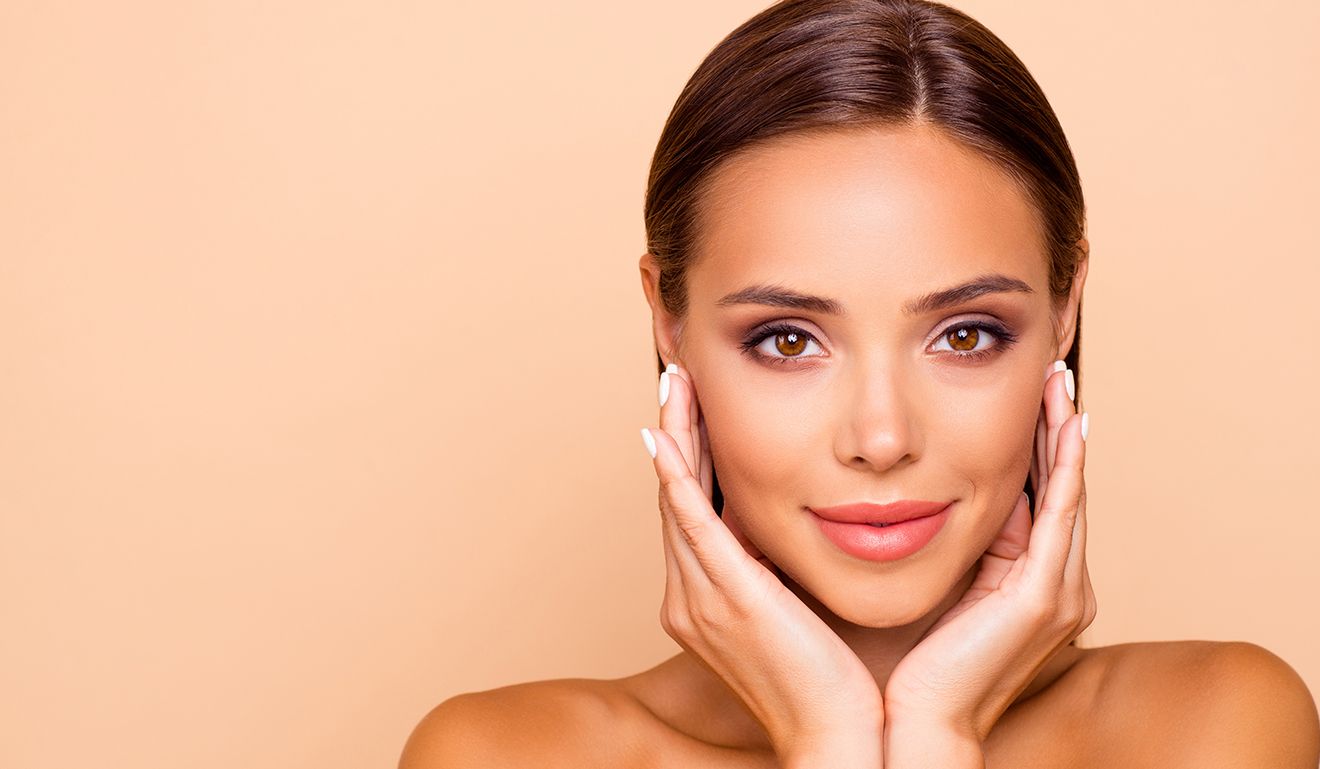 CoolPeel in Fairfax
CoolPeel is a non-ablative CO2 fractional laser system that's used for laser skin resurfacing. Unlike many other light-based devices used for laser skin resurfacing, CoolPeel is far more gentle while remaining just as effective.
This revolutionary treatment carefully heats the outer layers of your skin, creating superficial damage that doesn't go as deep as a traditional CO2 laser. This results in reduced recovery time and a lower risk of unwanted side effects.
While it may sound counterintuitive to damage the skin in order to improve its appearance, it really isn't. This superficial damage combined with heat elicits your body's healing response and stimulates collagen production, ultimately resulting in tighter, smoother, and overall healthier skin.
Why Choose CoolPeel for Skin Rejuvenation?
CoolPeel is a non-invasive and safe laser treatment that's used to address multiple different skin conditions affecting the face, chest, neck, and even hands.
You can use CoolPeel to minimize signs of sun damage, fine lines and wrinkles, enlarged pores, uneven skin tone and / or texture, age spots / hyperpigmentation, skin laxity, acne scars, and other concerns.
What makes it even better is that recovery time takes only two to three days compared to the traditional one to two weeks after other CO2 laser treatments. Plus, you'll experience less redness, peeling, swelling, and flaking afterward. Dramatic side effects associated with other CO2 lasers just don't happen with CoolPeel.
What Does CoolPeel Feel Like?
CoolPeel treatments shouldn't be painful or significantly uncomfortable because it's more gentle than other ablative laser procedures. You'll likely only feel warmth or a mild tingling sensation during the 15-minute process.
A topical anesthetic can be applied to your skin beforehand to ensure a completely comfortable session, so ask your CoolPeel specialist about it if pain is a concern for you.
When Will I See CoolPeel Results?
A reduced recovery time means you'll be seeing improvement in your skin much sooner. Your skin might still look inflamed, flaky, dry, and red for a few short days, however these effects won't last nearly as long as it would with a traditional CO2 laser procedure.
You should notice a significant improvement in your skin's overall health and appearance in the first two weeks. Your results will improve over time as new collagen is produced. While healing, keep your skin clean, moisturized, and protected from UV exposure with sunscreen that has an SPF of 30 or higher.
Results last indefinitely, but aging still occurs so you may benefit from maintenance sessions.
Am I a Good Candidate for CoolPeel Skin Rejuvenation Treatment?
Almost anyone can benefit from CoolPeel, due to how gentle and versatile it is. The device's settings can be changed to suit your specific needs based on your skin type, skin tone, and aesthetic goals you wish to achieve.
Ideal candidates are healthy adults who struggle with signs of aging or skin damage and want to use non-invasive methods to combat these signs. Laser-based procedures can trigger cold sores in those who are prone to them, so let your provider know if you struggle with them.
As with any laser treatment, patients with darker skin tones should approach CoolPeel with caution. Improper settings, incorrectly performed treatments, and inexperienced providers can increase your already pre-existing risk for hyperpigmentation or hypopigmentation.
Where Is the Best Place to Get CoolPeel in Fairfax?
Dr. Jae Kim is proud to offer CoolPeel for all of your skin rejuvenation needs, whether you have a single specific concern or a variety of them. Check out our testimonials to see what it means to be one of our patients, and then contact us to see how we help you achieve your skincare goals.
Call us at (703) 782-3003 to schedule your appointment, and experience CoolPeel, the treatment that can nearly do it all at our practice!
I had a great experience with Dr. Kim!!! He did his best to make me feel comfortable during the procedure and explained the whole process to me beforehand. The entire staff were also so nice! You can tell they all get along and have a great work culture.
I love this office . First and foremost Dr. Kim has the most kind, heart warming staff working with him. Secondly, I have had several consultations with Dr. Kim regarding procedures that I am considering. During the consults he really takes time to understand my needs and give honest advice along with visuals of what I would like to achieve. His work is so precise to what I aim to achieve and is totally on point 💯 to satisfaction. Dr. Kim and his staff are vextremly friendly, patient and professional. I am definitely becoming a regular here. Must try the Diamond glow facial and other skin rejuvenating procedure!
I really enjoyed my visit to Dr. Kim's office. From the moment that I walked in, the staff was extremely welcoming and friendly. Dr. Kim is very educated and easy to talk to. He really took the time to listen and to try to make sure you knew what would be best for you. Another bonus is he brings his cute little dog to the office with him. I would100% recommend him and his staff.
Visiting Dr.Kim's office has been a wonderful experience thus far. His staff makes me feel happy and assured at every visit. Of course, the man of the hour has always been calm, humble and tends to humor me at every comment and answers every question that has came up in our visits. I believe I have made the right choice to receive Dr. Kim's medical expertise as being under his hands, he has been gentle during the operation as well as produced excellent results. (Biggest plus, I have never felt rushed under his care lol you're the bomb Dr. Kim!!!!
After interviewing several physicians I decided to go with Dr. Kim. Professionalism is extremely important to me but so is the character of the physician, the attitude, and personality. He made me feel comfortable, he was confident but not arrogant. I trusted his expertise and I was not disappointed. Thank you Dr. Kim!