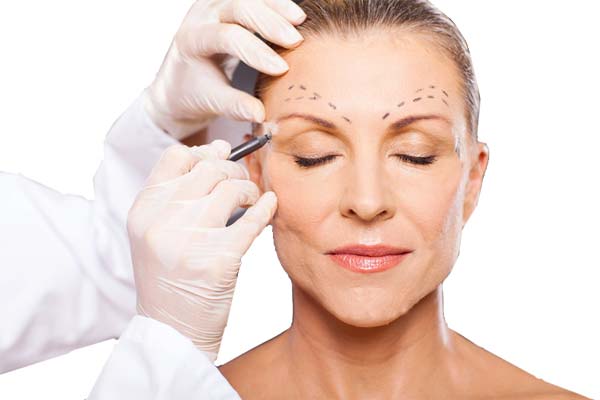 Rejuvenate with a Brow Lift
The upper third of the face plays an important role in the overall facial profile and aesthetic. It also displays a lot of emotions through facial expressions. Every patient who comes in for an eyelid evaluation also undergoes a brow and forehead evaluation with Dr. Kim. Not uncommonly, low brow position can contribute to the hooding and tired appearance of the upper eyelids. The brow and forehead can drop down over time and can make you look upset or tired. Botox and other neurotoxins can help by causing a temporary chemical brow lift, but a surgical brow lift is more effective and longer-lasting. A well-performed brow lift brings out your eyes and does not look pulled or overdone. If you are interested in brow lift Fairfax, VA, you have come to the right place!
Call Dr. Kim's office in Fairfax today at (703) 705-2100 to schedule your consultation!
Brow Lift Fairfax, VA Commonly ASked QUestions
A browlift can be performed several ways, and the main difference involves the desired length of the forehead. A forehead-shortening browlift can be performed by making a long incision just behind the hairline, or an endoscopic browlift, using several small incisions hidden behind the hairline, can be performed to reposition the entire scalp while maintaining the brow height.
Forehead and scalp numbness are common after browlift surgery, but sensation returns within the first few weeks. Forehead motion often returns in that same timeframe. Bruising and swelling can track down to the eyes and cheeks, but it resolves spontaneously.
What Dr. Kim's patients say My experience with Dr. Kim has been nothing less than spectacular! He has such a caring demeanor and precise eye for giving me filler exactly where I need it, but not to look overdone. He has a gentle hand with administering injections and I've always been pleased with the results!
E.H. Dr. Jae Kim is an amazing injector! He takes time to discuss the recommended treatment with his patients, answers any questions you might have and makes you feel at ease with his gentle bedside manner. I would highly recommend Dr. Kim to anyone looking for a customized treatment with top notch care!
M.Y.