Rejuvenate with a Brow Lift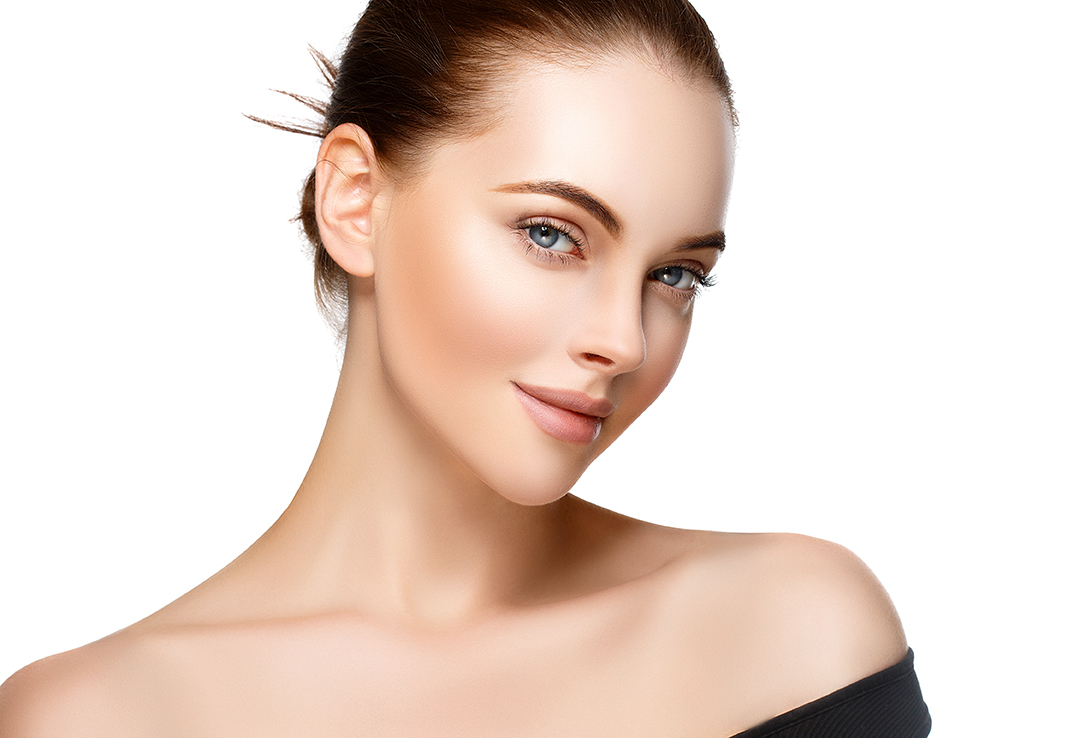 Brow Lift in Fairfax, VA
Also referred to as an eyebrow lift or forehead lift, a brow lift is a surgical procedure designed to improve the aesthetic of the area.
With the primary goal of forehead rejuvenation, a brow lift smooths lines and wrinkles in the area and reduces sagging to create a more youthful appearance.
It can also be done to improve facial symmetry, balancing out your features to enhance your natural beauty.
What Types of Brow Lift Techniques Are Available?
There are different types of brow lifts, and the chosen one depends on factors such as your desired outcome, the surgeon's expertise, and your unique anatomy, among other factors. Here are some common techniques used for brow lifts:
Traditional lift: The typical eyebrow lift technique involves an incision made within the hairline, typically along or behind the natural crease of the forehead. The surgeon then lifts and repositions the underlying tissues and muscles to elevate the eyebrows and smooth out forehead wrinkles. The excess skin is then removed, followed by the closing of the incision. This method is suitable for more significant brow and forehead rejuvenation.
Endoscopic lift: In this minimally invasive technique, several small incisions are made within the hairline. An endoscope, or long, thin tube with a small camera, is inserted through one of the incisions so the surgeon has a better view. Then, they lift and reposition the tissues and muscles with specialty tools, achieving similar results to a traditional brow lift but with smaller incisions and potentially faster recovery.
Temporal or limited incision lift: This approach involves smaller incisions placed in the temporal (side) area of the forehead. It's typically when mild to moderate sagging is experienced and is suitable for lifting the outer portion of the eyebrows.
Direct brow lift: This technique is less common and is usually reserved for specific cases where there's a need to lift the eyebrows significantly. The incisions are made directly above the eyebrows, and the excess skin is removed to achieve the desired lift.
When Will I See Eyebrow Lift Results?
Be patient, as it does take time for the full results to become evident. It could be up to one year before the healing process is complete. However, you will start to see effects sooner.
Right after surgery, you can expect to experience swelling and bruising for at least a couple of weeks. As these symptoms subside, you may start to see minor improvement. Within eight weeks, the initial swelling should be resolved.
Between months three and six, the effects of your surgery become more noticeable. From months six to twelve, everything should settle into place and you will see the final outcome.
Am I a Good Candidate for a Brow Lift?
To be considered for this surgery, you should meet the following minimum criteria:
Be a non-smoker or quit smoking
Be between the ages of 40 and 70
Be experiencing signs of aging in the forehead area
Be in good overall health
Have good skin elasticity
Have realistic expectations about what the procedure can achieve
Do I Need a Consultation for This Procedure?
Yes, and it's the best way to determine eligibility. Like any cosmetic procedure, especially a surgical one, a consult is necessary to ensure that the treatment is appropriate for you. Your surgeon may have requirements in addition to the ones above.
During this visit, your surgeon will review your health history to be sure that it is safe to proceed and that you're an ideal candidate. Additionally, they will discuss your options and help you determine the best type of brow lift for your needs. They'll also answer any questions you may have and discuss the risks and benefits with you.
If you decide to proceed, your surgeon will provide you with pre-operative instructions as well.
Where Can I Find the Top Surgeon for a Brow Lift in Fairfax, VA?
Turn to the area's best, here at the office of facial plastic surgeon Dr. Jae Kim!
Call us today at 703-782-3003 or request an appointment online now to find out if a forehead lift can help you reach your facial rejuvenation goals!
I had a great experience with Dr. Kim!!! He did his best to make me feel comfortable during the procedure and explained the whole process to me beforehand. The entire staff were also so nice! You can tell they all get along and have a great work culture.
I love this office . First and foremost Dr. Kim has the most kind, heart warming staff working with him. Secondly, I have had several consultations with Dr. Kim regarding procedures that I am considering. During the consults he really takes time to understand my needs and give honest advice along with visuals of what I would like to achieve. His work is so precise to what I aim to achieve and is totally on point 💯 to satisfaction. Dr. Kim and his staff are vextremly friendly, patient and professional. I am definitely becoming a regular here. Must try the Diamond glow facial and other skin rejuvenating procedure!
I really enjoyed my visit to Dr. Kim's office. From the moment that I walked in, the staff was extremely welcoming and friendly. Dr. Kim is very educated and easy to talk to. He really took the time to listen and to try to make sure you knew what would be best for you. Another bonus is he brings his cute little dog to the office with him. I would100% recommend him and his staff.
Visiting Dr.Kim's office has been a wonderful experience thus far. His staff makes me feel happy and assured at every visit. Of course, the man of the hour has always been calm, humble and tends to humor me at every comment and answers every question that has came up in our visits. I believe I have made the right choice to receive Dr. Kim's medical expertise as being under his hands, he has been gentle during the operation as well as produced excellent results. (Biggest plus, I have never felt rushed under his care lol you're the bomb Dr. Kim!!!!
After interviewing several physicians I decided to go with Dr. Kim. Professionalism is extremely important to me but so is the character of the physician, the attitude, and personality. He made me feel comfortable, he was confident but not arrogant. I trusted his expertise and I was not disappointed. Thank you Dr. Kim!