What is Rhinoplasty?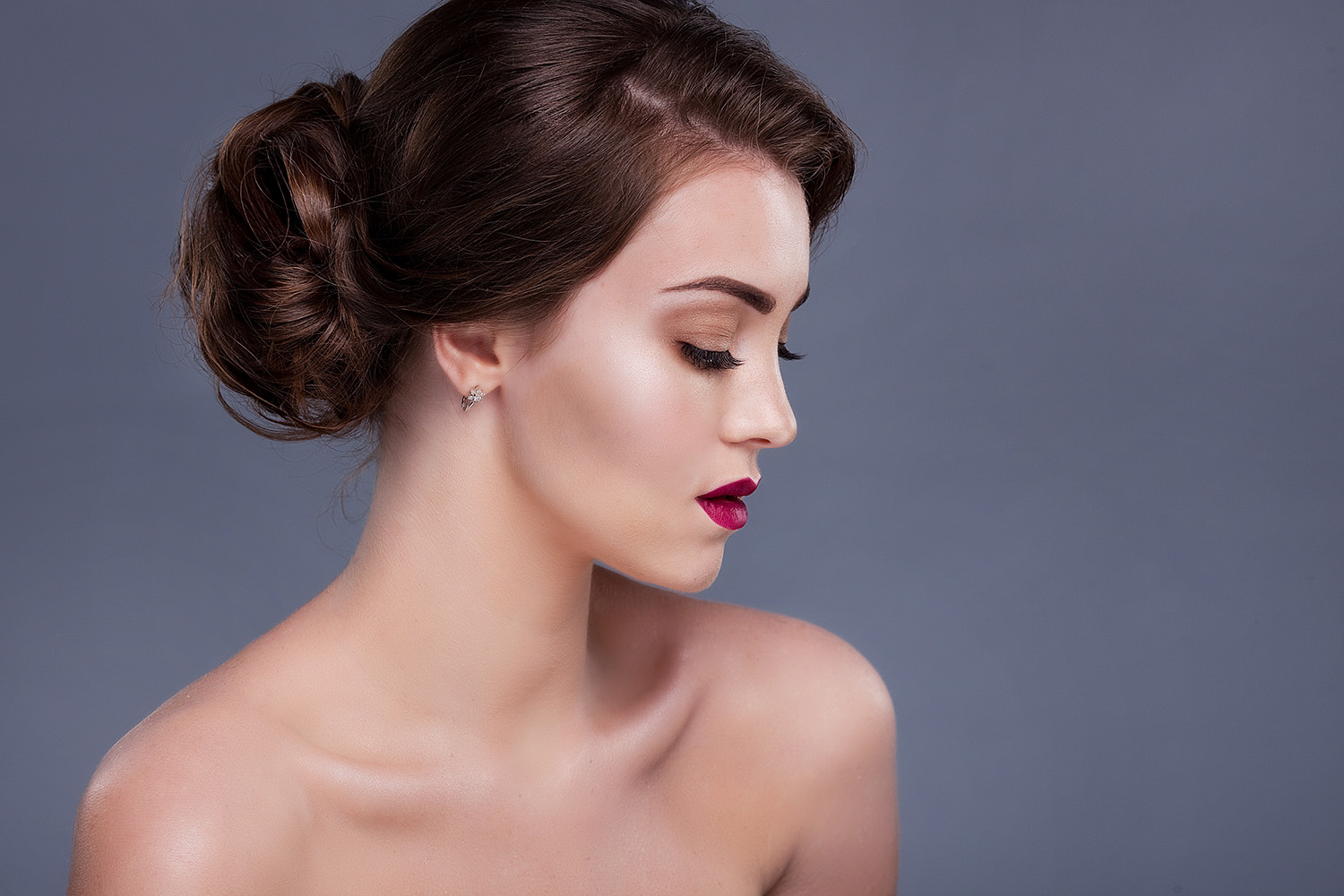 What is Rhinoplasty?
The nose is at the center of the face, making it one of our most noticeable features. A beautiful nose complements the face and brings harmony to the facial profile. The structural complexity of the nose and its effect on our facial appearance make rhinoplasty one of the most challenging procedures in all of the plastic surgery. During your consultation, Dr. Jae Kim listens closely to what patients would like to change about their noses before performing a comprehensive evaluation of the nose and face and offering his advice. Whether it is a large hump or bump, or some asymmetry of the tip or nostrils, Dr. Kim uses proven and safe techniques to improve the appearance of your nose. Through his surgical training and career, Dr. Jae Kim has performed many rhinoplasties, developing an appreciation for the function and appearance of the nose. It is his goal to improve the appearance of the nose, as well as improve breathing whenever necessary. In his mind, a beautiful rhinoplasty is successful only if the patient can breathe well through the nose.
What is Asian Rhinoplasty and what makes it different from Rhinoplasty?
The goal of Asian rhinoplasty is to augment the nose and improve its definition. In contrast to the Caucasian nose, the Asian nose features thicker skin, a lower nasal bridge, and a more bulbous contour. In the past, many patients underwent rhinoplasty with the implantation of artificial materials such as Gore-Tex or silicone. Dr. Jae Kim is able to use your own cartilage from the nose, the ears, and the rib to improve the shape and structural definition of the nose. While this approach requires general anesthesia and takes longer, it is proven to be safer, and it provides a longer-lasting result without the risk of extrusion or rejection of a foreign implant in a delicate and complex area such as the nose.
Where Will the Surgery Be Performed?
Rhinoplasty is typically performed at an outpatient surgical center under general anesthesia. We understand that some patients are hesitant to go under general anesthesia; however, general anesthesia is recommended for your comfort and safety.
Will I have a Visible Scar?
You may have a scar, but it will not be noticeable. Dr. Jae Kim performs rhinoplasty using closed and open methods. The closed method involves incisions hidden inside the nostrils, and the open method involves a small incision across the base of the nose, or the columella, which is almost imperceptible afterward.
What Happens After Surgery?
Once the procedure is over, patients return home from the surgical center to start their recovery process. You will need to arrange for a ride home in advance from a friend or family member. Please note that you may not use any rideshares or taxis while being medicated. You may notice some swelling and bruises around the nose and under the eyes that typically fade away in a week or two. Plastic stents are placed in the nose right after surgery to allow for some passage of air during the immediate recovery period. In addition, a cast is placed on the nose at the end of surgery to reduce the initial swelling. At your one-week post-op visit, the nasal cast, fine sutures, and plastic stents will be removed. We encourage patients to walk around the house after surgery for better blood flow and patients can return to work and light exercise after two weeks. After the first couple of weeks, certain slight changes may be noticeable week to week, even day to day. Overall, the healing process after rhinoplasty often takes about one year, sometimes longer.
What is the Cost of Rhinoplasty?
The price of Rhinoplasty is determined by a number of factors. Cost is impacted by the techniques involved, the time it takes to perform the surgery, anesthesia fees, and more. Patients will receive a full estimate after their consultation where our patient coordinator will go over what is to be expected and required prior to, during, and after surgery.
I had a great experience with Dr. Kim!!! He did his best to make me feel comfortable during the procedure and explained the whole process to me beforehand. The entire staff were also so nice! You can tell they all get along and have a great work culture.
I love this office . First and foremost Dr. Kim has the most kind, heart warming staff working with him. Secondly, I have had several consultations with Dr. Kim regarding procedures that I am considering. During the consults he really takes time to understand my needs and give honest advice along with visuals of what I would like to achieve. His work is so precise to what I aim to achieve and is totally on point 💯 to satisfaction. Dr. Kim and his staff are vextremly friendly, patient and professional. I am definitely becoming a regular here. Must try the Diamond glow facial and other skin rejuvenating procedure!
I really enjoyed my visit to Dr. Kim's office. From the moment that I walked in, the staff was extremely welcoming and friendly. Dr. Kim is very educated and easy to talk to. He really took the time to listen and to try to make sure you knew what would be best for you. Another bonus is he brings his cute little dog to the office with him. I would100% recommend him and his staff.
Visiting Dr.Kim's office has been a wonderful experience thus far. His staff makes me feel happy and assured at every visit. Of course, the man of the hour has always been calm, humble and tends to humor me at every comment and answers every question that has came up in our visits. I believe I have made the right choice to receive Dr. Kim's medical expertise as being under his hands, he has been gentle during the operation as well as produced excellent results. (Biggest plus, I have never felt rushed under his care lol you're the bomb Dr. Kim!!!!
After interviewing several physicians I decided to go with Dr. Kim. Professionalism is extremely important to me but so is the character of the physician, the attitude, and personality. He made me feel comfortable, he was confident but not arrogant. I trusted his expertise and I was not disappointed. Thank you Dr. Kim!
I HIGHLY recommend Dr. Kim for Asian eyelid surgery (upper eyelid blepharoplasty)!!! My results turned out better than I could have ever imagined. Dr. Kim really took the time to listen to me and what I wanted. Together, we carefully planned out where the eyelid crease would be, and it is exactly where we had planned! I also had a quick and somehow painless recovery, which I'm sure much of that can be owed to his excellent surgical technique. I feel so much more beautiful and confident after this surgery. My only regret is that I didn't do it sooner in life. Thank you, Dr. Kim, for quite literally changing my life, and thank you to his wonderful staff who made this such a pleasant and efficient experience!