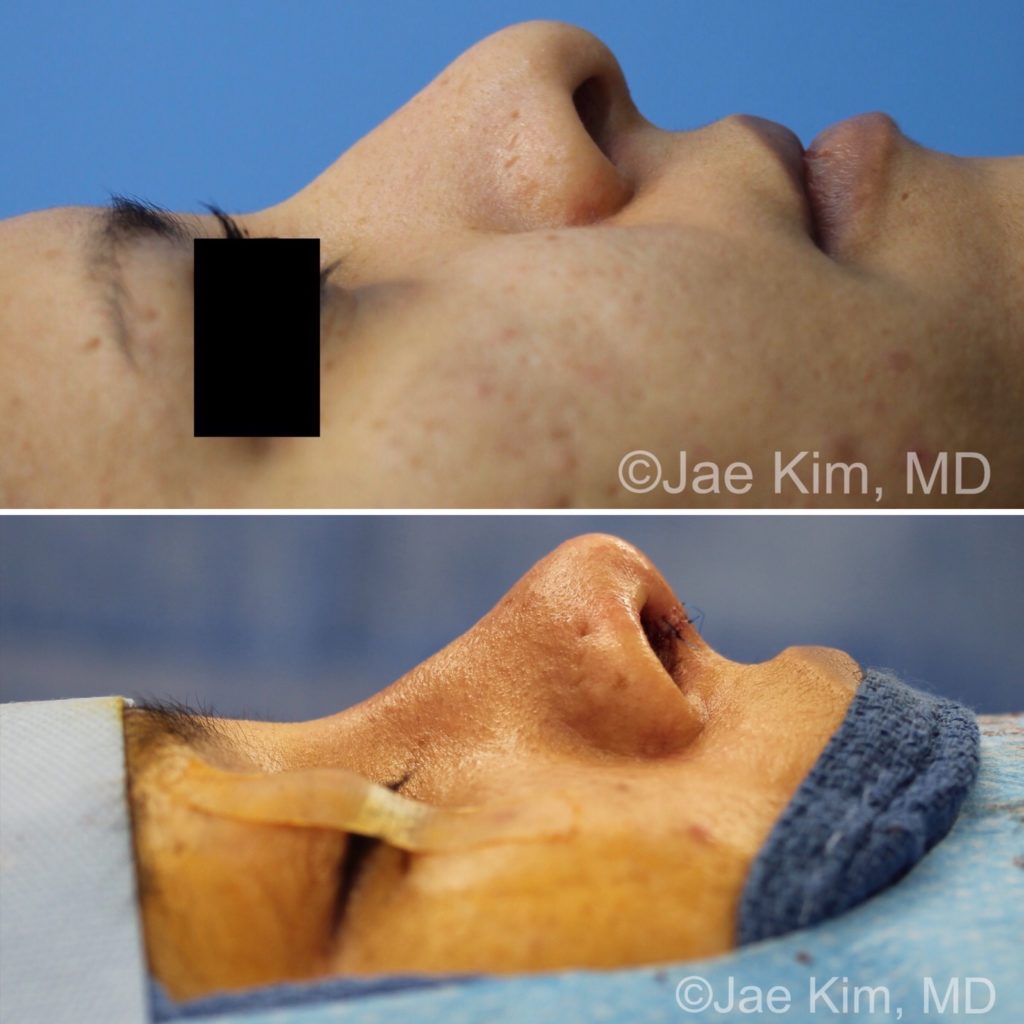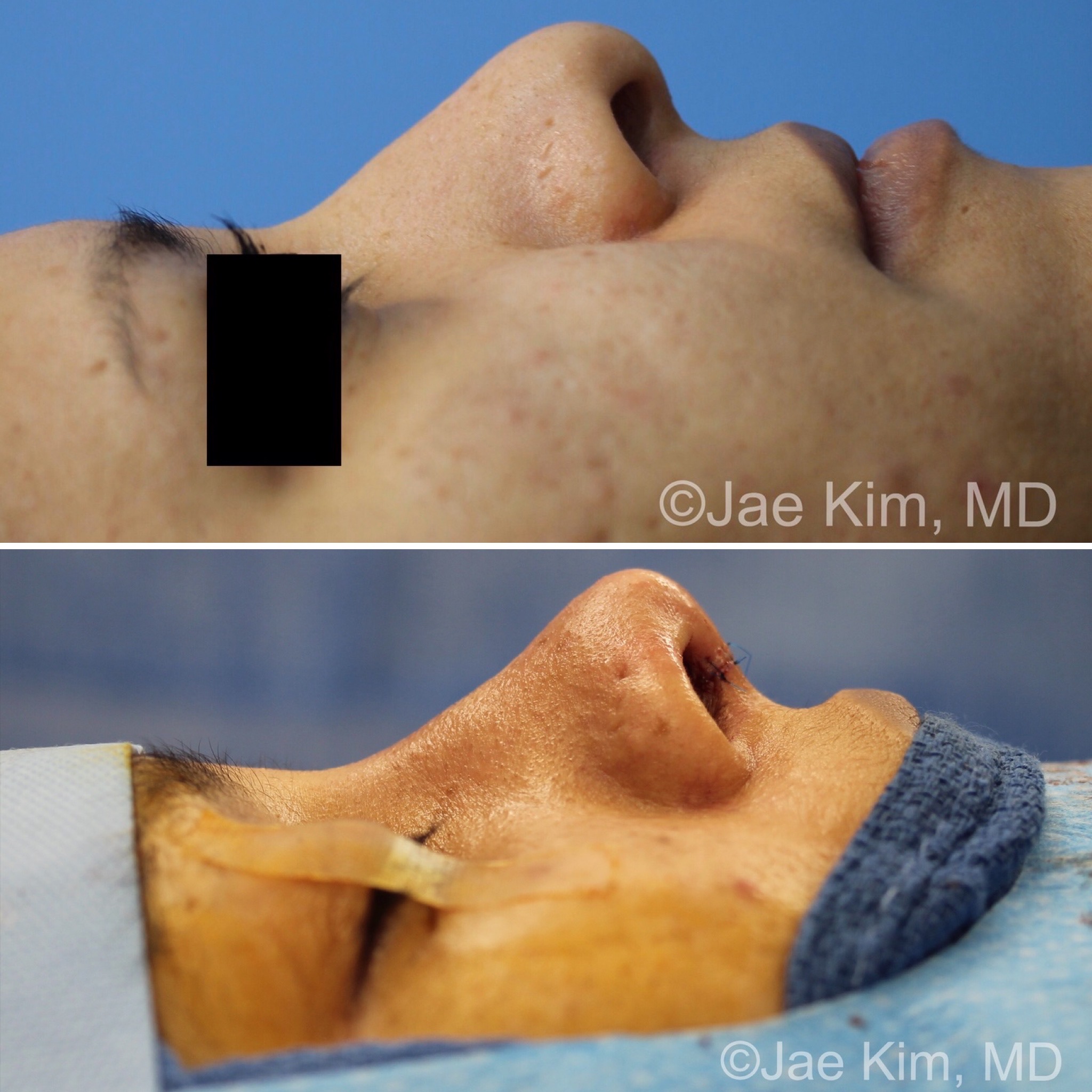 What is Rhinoplasty?
The nose is at the center of the face, making it one of our most noticeable features. A beautiful nose complements the face and brings harmony to the facial profile. The structural complexity of the nose and its effect on our facial appearance make rhinoplasty one of the most challenging procedures in all of plastic surgery. During consultation, Dr. Kim listens closely to what patients would like to change about their nose before performing a comprehensive evaluation of the nose and face and offering his advice. Whether it is a large hump or bump, or some asymmetry of the tip or nostrils, Dr. Kim uses proven and safe techniques to improve the appearance of your nose. If you are interested in Rhinoplasty Fairfax, VA, contact Dr. Kim today for a consultation!
Through his surgical training and career, Dr. Kim has performed many rhinoplasties, developing an appreciation for the function and appearance of the nose. It is his goal to improve the appearance of the nose, as well as improve breathing whenever necessary. In his mind, a beautiful rhinoplasty is successful only if the patient can breathe well through the nose.
Rhinoplasty Fairfax, VA Before & After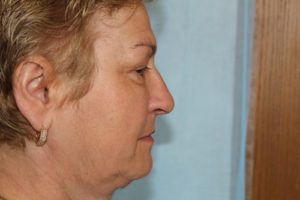 Revision Rhinoplasty Fairfax, VA
After undergoing a first rhinoplasty, the shape of the nose can continue to change years later. Some patients may seek revision surgery due to undesirable changes in the healing process. However, many patients who seek revision surgery do so because they feel that they cannot breathe through the nose as well as they used to. The sensation of nasal blockage or obstruction can be quite devastating, as it forces patients to breathe through their mouth instead. This can lead to dry mouth, fatigue and tiredness, and poor concentration. Dr. Kim's goals in revision rhinoplasty are to improve the breathing and appearance of the nose using proven methods.
Compared to the first rhinoplasty, revision rhinoplasty is more difficult and may likely take longer, but Dr. Kim will not rush anything and make sure to do the best possible job to achieve the desired goals. If you are unhappy with the shape of your nose or poor breathing through your nose after previous rhinoplasty, call Dr. Kim's office in Fairfax today at (703) 705-2100 to schedule your Rhinoplasty Fairfax, VA consultation! In addition to Rhinoplasty, Dr. Kim specializes in many other facial plastic surgery procedures.
You may notice significant bruising and swelling for the first couple weeks, and certain slight changes may be noticeable week to week, even day to day. Overall, the healing process after rhinoplasty often takes about one year, sometimes longer.
You may have a scar, but it will not be noticeable. Dr. Kim performs rhinoplasty using closed and open methods. The closed method involves incisions hidden inside the nostrils, and the open method involves a small incision across the base of the nose, or the columella, which is almost imperceptible afterwards.
No, but plastic stents are placed in the nose to allow for some passage of air during the immediate recovery period. In addition, a cast is placed on the nose at the end of surgery to reduce the initial swelling. These are removed after about 1 week.
You can return to work in 1-2 weeks, without heavy lifting. Light exercise is encouraged at 2 weeks, and full activity at 3-4 weeks.
At least one year between rhinoplasty surgeries is recommended. The healing process after rhinoplasty continues for up to one year, sometimes longer, so it is safest to wait for healing to finish before considering another surgery.
What Dr. Kim's patients say Dr. Jae Kim is an amazing injector! He takes time to discuss the recommended treatment with his patients, answers any questions you might have and makes you feel at ease with his gentle bedside manner. I would highly recommend Dr. Kim to anyone looking for a customized treatment with top notch care!
M.Y. My experience with Dr. Kim has been nothing less than spectacular! He has such a caring demeanor and precise eye for giving me filler exactly where I need it, but not to look overdone. He has a gentle hand with administering injections and I've always been pleased with the results!
E.H.