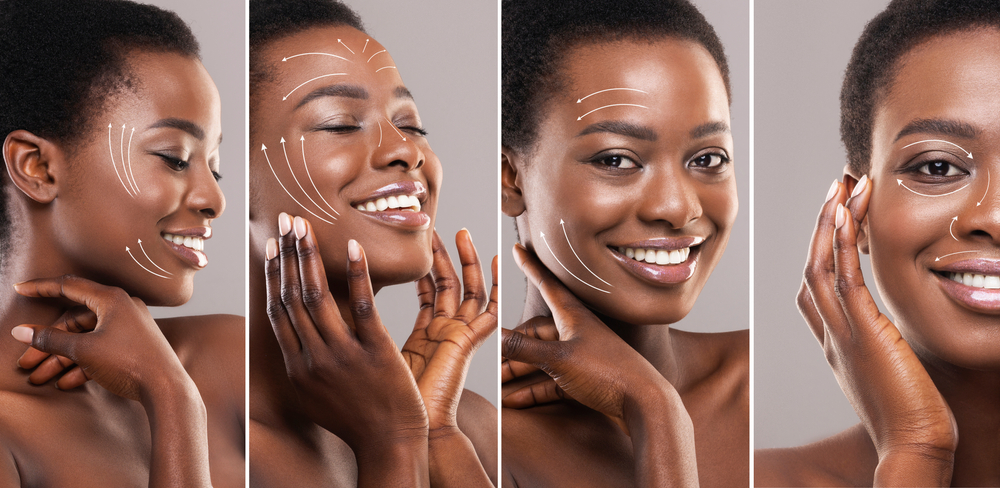 Best Facial Plastic Surgery Consultation in Arlington, Virginia
What to Expect, What Questions to Ask, How to Choose Your Surgeon and More
A consultation is a major step in the process for anyone considering plastic surgery.
For the best facial plastic surgery consultation in Arlington, Virginia, you'll want to come prepared. Use this comprehensive guide so you know just how to do so!
Here's What to Expect During Your Consultation
A consultation for plastic surgery, especially facial plastic surgery, is incredibly important. This is where you have the chance to ask any and all questions you have about the procedure, as well as the surgeon and the facility.
Measurements will be taken of your face, you'll discuss desired outcomes and options for procedures, and you'll be given your individualized treatment plan. Depending on your desired outcome, you may be given the option of adding on other procedures that could give you the best outcome for your desired final look.
Once the treatment plan is set, you will be given pre-procedure and post-operation instructions, as well as cost estimates.
Be Sure to Ask These Questions During Your Visit
There is an endless list of facelift questions you can ask during the best facial plastic surgery consultation in Arlington, Virginia, so feel free to build upon this list.
Am I a Good Candidate for Facial Plastic Surgery?
The best candidates for facial plastic surgery such as rhinoplasty or a lip lift are individuals who have a realistic goal of surgical outcome and are in good health. Your surgeon may have additional requirements to qualify for the procedure you desire. They should be able to offer you alternatives if you aren't eligible.
What Surgical Technique Will Be Used for My Facial Plastic Surgery?
With many plastic surgery options and even more non-surgical options, it's always essential to discuss which one is right for your desired outcome. Sometimes, depending on the look you're wanting, additional procedures are needed.
What Will Be Expected of Me to Get The Best Results?
Your surgeon will likely have tips for you to help enhance the results of the facial plastic surgery.
Where and How Will You Perform My Procedure?
The location where the facial plastic surgery is performed is critical. You want to make sure it's an accredited operating facility that can offer life-saving support in the rare event that something goes wrong.
What Will Recovery Be Like, and Will I Need Help?
Facial plastic surgery is a major surgery, so post-operative pain and tenderness can be expected. Following your surgeon's post-operation instructions will be critical for the best recovery.
You will need a driver to and from your surgery. Having someone with you afterward can be helpful to allow you to rest and heal more quickly from your surgery. Your provider should let you know which activities you may need help with.
What Are The Risks for Surgery, And How Are Complications Handled?
Risks of facial plastic surgery are rare, but it's necessary to understand that there are risks nonetheless. Your surgeon should have protocols in place if complications arise and be able to share those with you to help put your mind at ease.
What Questions Will Be Asked by Your Doctor During the Best Facial Plastic Surgery Consultation in Arlington, Virginia?
Your surgeon will ask you a long list of in-depth health and medical history questions. This helps them understand what your day-to-day life looks like, how well your body heals, and if you are at a risk of any complications.
Individuals who are smokers or have a health condition that decreases their ability to heal properly, or an allergy to any anesthetics aren't ideal surgery candidates. This is why the medical and health history is so important, not only for your safety during the procedure, but for aesthetic outcome.
Here's How to Choose Your Surgeon
Choosing the right surgeon for you is the most important part of the facial plastic surgery process. You can think of the consultation like an interview. You want to see if this surgeon is the right one for the job.
Ask for referrals, not just from anyone you trust that has had plastic surgery but also from your healthcare providers. They often have colleagues in the industry that they're happy to refer patients to.
Looking at online reviews on third-party sites is a really great way to help determine your choice. A surgeon with many positive reviews is an indication of happy patients.
They say a picture is worth a thousand words, and that's no different with before /after photos. Try looking for before pictures that you feel look like you, and if you like the after photo, it's a good indication the surgeon can perform your desired surgical outcome.
Find out about the surgeon's education, accreditation, and experience. If they are not board certified or have no experience, keep looking.
Choose Dr. Jae Kim for Beautifully Artistic Plastic Surgery Results That Enhance Your Beauty
When given all the right information to look for, choosing your surgeon will become simple. You want a surgeon who is board certified, has experience, and has compassion. Dr. Jae Kim meets all three!
Dr. Kim is double-board certified by the American Academy of Facial Plastic and Reconstructive Surgery and the American Board of Otolaryngology – Head and Neck Surgery. He completed his residency in facial plastic surgery and received acceptance into the peer-nominated Gold Humanism Honor Society, which is focused on rewarding physicians who focus on patient compassion.
Call our office at (703) 782-3003 or schedule online today to see just how Dr. Kim can bring through your natural beauty with surgical or non-surgical treatments that revitalize your skin and rejuvenate your aesthetic!