Dermal Filler for Marionette Lines in Fairfax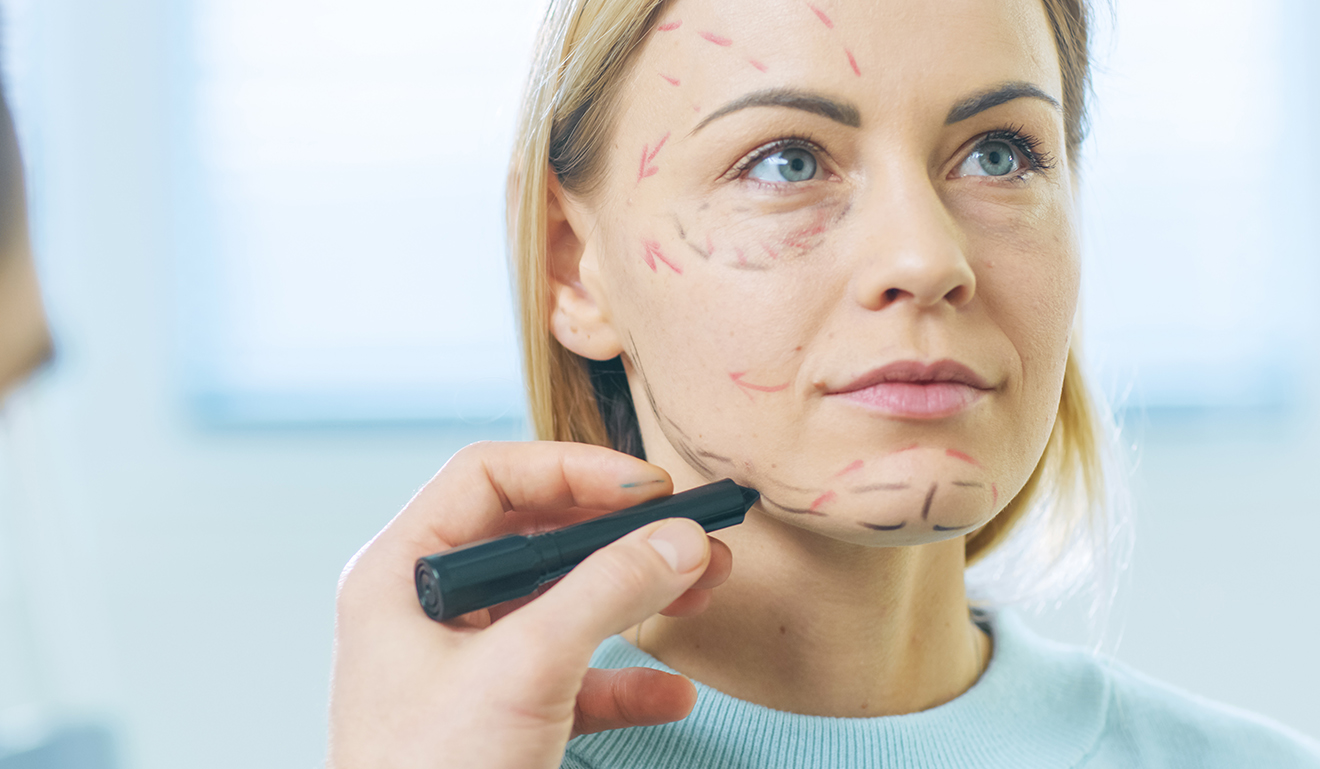 Dermal fillers are a versatile tool that can take years off of your appearance, erasing lines and wrinkles including marionette lines. A type of wrinkle that forms between the corners of your mouth and chin, marionette lines mimic those on a marionette puppet, which is where their name came from.
Why Choose Dermal Filler for Marionette Lines?
Fine lines and wrinkles are inevitable, but they're also treatable with cosmetic treatments like dermal fillers. An excellent non-surgical option, dermal filler brands including Radiesse and Juvéderm add volume, smoothing marionette lines out for a healthier, more youthful appearance.
They do so without the risk, downtime, expense, and side effects associated with plastic surgery. Plus, you can resume nearly all normal activities after filler injections. So, why not choose fillers?
What Does Dermal Filler for Marionette Lines Feel Like?
Dermal fillers are an outpatient procedure that typically only requires a topical anesthetic. So, you can rest easy knowing that you'll be comfortable during your treatment for marionette lines, feeling only a brief pinch and / or pressure in the injection site.
When Will I See Dermal Filler for Marionette Lines Results?
Unlike Botox or other wrinkle reduction treatments, dermal fillers produce results immediately, adding volume and filling in even the most stubborn of marionette lines for visible improvement right away. You may experience bruising and / or swelling, so it may take up to two weeks before you see your final results.
Am I a Good Candidate for Dermal Filler for Marionette Lines?
To be considered a candidate for any elective cosmetic procedure, non-surgical or otherwise, patients must be healthy adults with realistic expectations.
For marionette lines coupled with moderate to severe sagging, dermal fillers may not be enough, and you might benefit from additional skin tightening treatments.
Where Is the Best Place to Get Dermal Filler for Marionette Lines in Fairfax?
Visit Dr. Jae Kim in Fairfax for dermal filler treatment, and don't be a puppet to your marionette lines any longer! Give us a call at (703) 782-3003 to schedule your consultation to learn more about cosmetic procedures including fillers today.