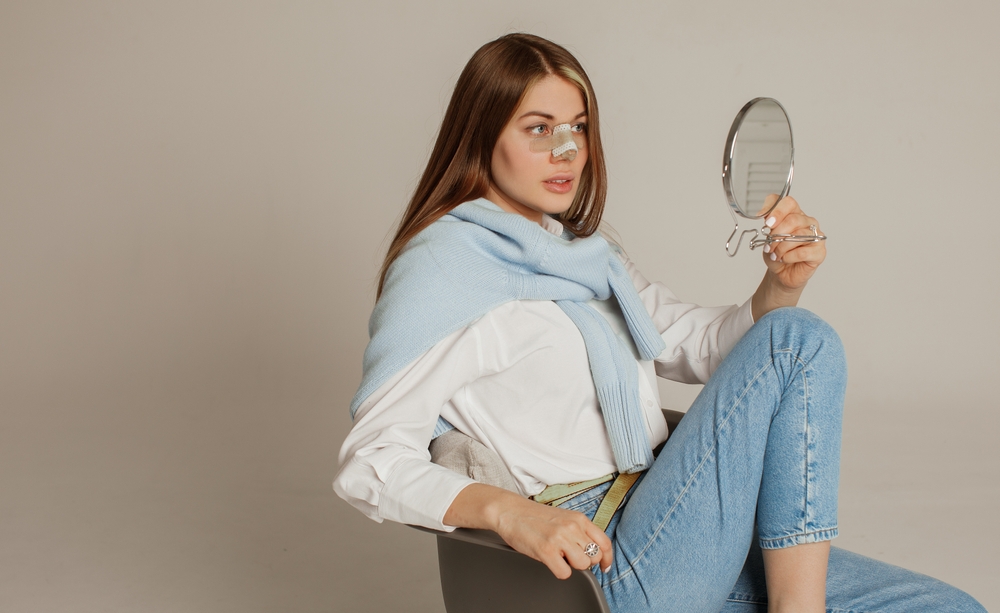 How Much Does Revision Rhinoplasty Cost?
How Much Does Revision Rhinoplasty Cost?
Your nose plays a significant role in your appearance and is one of the first features people look at. If you have been burned by rhinoplasty in the past, though, this is a not-so-fun fact.
If you're considering another nose job, you might be wondering, "How much does revision rhinoplasty cost?" Read on to find out!
What Is Revision Rhinoplasty, and Why Is It Performed?
It's well documented that rhinoplasties are one of the most challenging cosmetic procedures to perform, even for incredibly skilled surgeons.
Due to how difficult they are, some people require secondary rhinoplasty, which is a procedure that goes back in and corrects issues that the first surgery caused or that it didn't fix.
The nose is an incredibly complex structure that changes over time, making surgery on this area complex as well. If you have walked away from your primary rhinoplasty with aesthetic or health concerns, you're not alone.
Thankfully, it is possible to revise your results and improve not only the functionality of your nose but the appearance of it as well. This can be achieved by repositioning, reshaping, or even replacing lost tissues and cartilage, which is a common reason for secondary procedures being performed.
How Much Does Revision Rhinoplasty Cost? Is It Expensive?
The average cost for revision rhinoplasty is $10,375, according to RealSelf reviews from patients who have had this surgery. That being said, the range for this specific procedure is anywhere from about $3,500 to $25,000, depending on many factors.
The complexity of your case, additional fees associated with surgery, and the experience of your surgeon all affect how much you pay for your procedure. For example, if you only require a minor tweak, it will likely cost less than your original surgery.
However, if you are struggling with severe deformities or functionality issues, it will likely require a lot more time and money to correct.
Does Health Insurance Cover Revision Rhinoplasties?
Revision rhinoplasty is considered a purely cosmetic treatment in most cases but not all. If yours is aesthetic in nature, you likely won't receive insurance coverage and will have to find alternative methods for payment.
If you are struggling with breathing or functionality issues due to a previous rhinoplasty for medical reasons, you may be eligible for coverage from your insurance plan. Verify this by looking at your policy or calling your insurer and asking what you need to do to receive coverage for your surgical procedure.
Is It Possible to Make Revision Rhinoplasty More Affordable?
Unfortunately, there aren't many options for lowering the cost of any surgical procedure, at least not without sacrificing quality and safety. What you can do instead is either budget accordingly and save up for your revision rhinoplasty, or consider payment plans by financing your procedure through companies like CareCredit and Alphaeon.
It's incredibly important that you invest in a skilled, board-certified plastic surgeon who has a lot of experience performing revision rhinoplasties. Even more important is to choose the best rhinoplasty surgeon to begin with! This will save you more money in the long run by preventing the need for even more surgeries.
Ultimately, there are varying costs for this treatment that need to be discussed with your surgeon. You may be surprised to learn that your secondary nose job is actually more affordable and achievable than you expected.
Book Your Consultation With Dr. Jae Kim Today to Receive Your Individualized Quote!
If you have questions like, "How much does revision rhinoplasty cost," we're here to provide the answers you need! We prioritize providing affordable, accessible care to all of our patients, considering your individual needs and budget as part of your treatment plan.
Contact us at (703) 782-3003 to book your consultation and learn more!