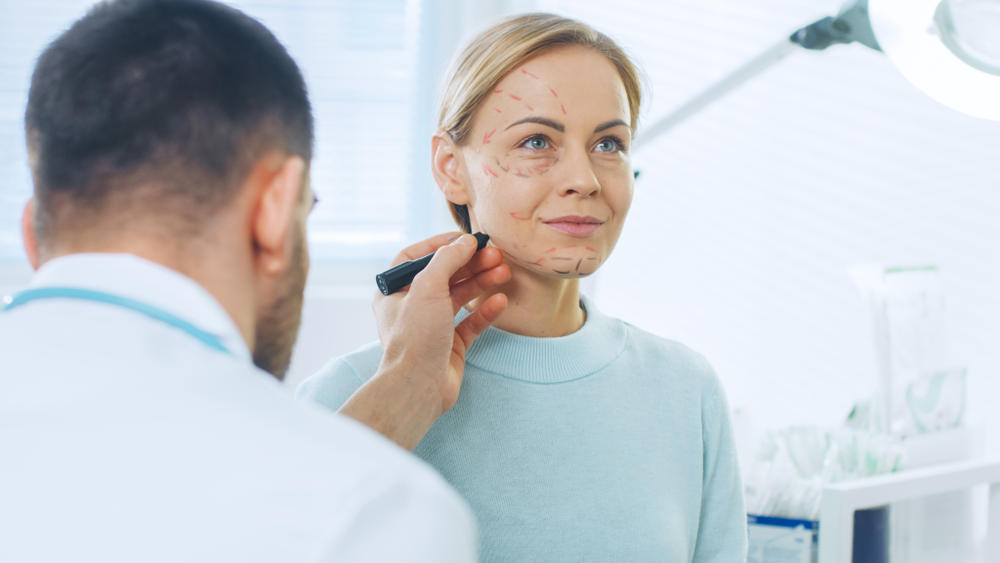 Why Does a Deep Plane Facelift Cost So Much?
Not only can cosmetic surgery be complex, but so can pricing. If you've looked into costs for a deep plane facelift, you may have been left with sticker shock.
However, this treatment is well worth the price for many reasons.
So, why does a deep plane facelift cost so much? The answer might surprise you!
How Does a Deep Plane Facelift Differ From a Traditional Facelift?
Overall, a deep plane facelift is a more comprehensive surgery. While a traditional facelift treats the surface of your skin, a deep plane facelift treats unwanted signs of aging at a deeper level by repositioning ligaments and tissues. This technique provides a more natural look post-op than a traditional facelift.
What Can I Expect During Facelift Recovery?
Recovery does take time, so be patient as your body heals. This is a process that differs for every patient, but almost everyone does experience some bruising, swelling, and discomfort for several weeks.
Your surgeon will recommend rest and time off work. It'll be around six weeks before you can engage in strenuous activity. It is vital you follow all deep plane facelift recovery instructions given to you by your surgeon. If you think you'll need help after surgery, it's a good idea to make arrangements for that beforehand.
How Long Do Deep Plane Facelift Results Last?
One of the benefits of a deep plane facelift that makes it a better option for so many is its longevity. You can expect to enjoy your deep plane facelift results for 10 to 15 years, which is quite a bit longer than a traditional facelift.
How Do I Find Out if Deep Plane Facelift Surgery Is Right for Me?
The only way to find out if you qualify is through a consultation with a plastic surgeon. You do need to meet certain criteria and have a medical evaluation in addition to a skin analysis.
If you are generally healthy, a non-smoker, have realistic expectations about treatment, and exhibit significant signs of aging, you are likely a great candidate for a deep plane facelift.
How Much Does a Deep Plane Facelift Cost?
The average price of a deep plane lift is $16,250. However, it can range between $8,000 to $38,000. Yes, the price can seem a bit overwhelming, but the outcome is well worth the investment.
A facelift is not something for which you want to look for a bargain. It is a serious surgery that requires the skill and experience of a board-certified plastic surgeon.
Because the deep plane facelift technique varies significantly from a traditional facelift, it requires special training so you should only choose a surgeon with this specific training.
What Factors Influence the Cost, and Why Does a Deep Plane Facelift Cost So Much?
In order to answer your question, "Why does a deep plane facelift cost so much," we need to take a closer look at the variables that impact how much you'll pay. The four main factors to consider are the surgical fee, anesthesia fee, and facility fee. Let's break it down:
Surgical fee: This is what you pay for the surgeon's time and expertise. It also supports the staff and surgeon's practice as a whole.
Anesthesia fee: A deep plane facelift is done under general anesthesia. The price range for this is around $1,200 to $2,500.
Facility fee: When you pay a facility fee, you are paying for supplies, sutures, medications, and dressings. It also covers the staff needed during your surgery to make sure it runs flawlessly.
Geographic location: Generally calculated by the cost of living in the area you're having surgery, this fee is collected to cover any overhead costs of the surgeon's practice. Typically, the higher the cost of living is, the higher the fee.
Are There Other Deep Plane Facelift Costs I Should Know About?
When planning your budget, you need to give thought to all the costs related to your surgery. Will you be traveling for your surgery? If so, plan for gas, hotel expenses, food, and miscellaneous incidentals.
Will you need help at home during your recovery? How will time off work affect your budget? If you need prescriptions for medication, will this be covered by insurance? What about childcare expenses? Delivery for meals?
Will My Insurance Pay for a Deep Plane Facelift?
Unless a procedure is deemed medically necessary, it isn't likely your insurance will cover the cost. The best way to find out is to contact your insurance carrier directly.
Is It Possible to Finance Cosmetic Surgery?
Many plastic surgeons offer financing for plastic surgery. CareCredit and Alphaeon are good options if you want to apply and your provider accepts them.
For Outstanding Results From a Deep Plane Facelift, Choose Renowned Cosmetic Surgeon Dr. Jae Kim
Call the team at the office of Dr. Jae Kim! We are more than happy to answer all your questions. Our philosophy is, "You are beautiful, you are unique, and you are worth it."
Dr. Kim is a board-certified and world-renowned plastic surgeon with years of experience and one of only a handful of surgeons who specialize in the deep plane facelift technique. He is a highly skilled surgeon dedicated to delivering results that will exceed your expectations.
If you'd like to learn more about how you can benefit from a deep plane facelift, we invite you to schedule your consultation. Contact us at (703) 782-3003, and let's begin your journey to total skin rejuvenation today!