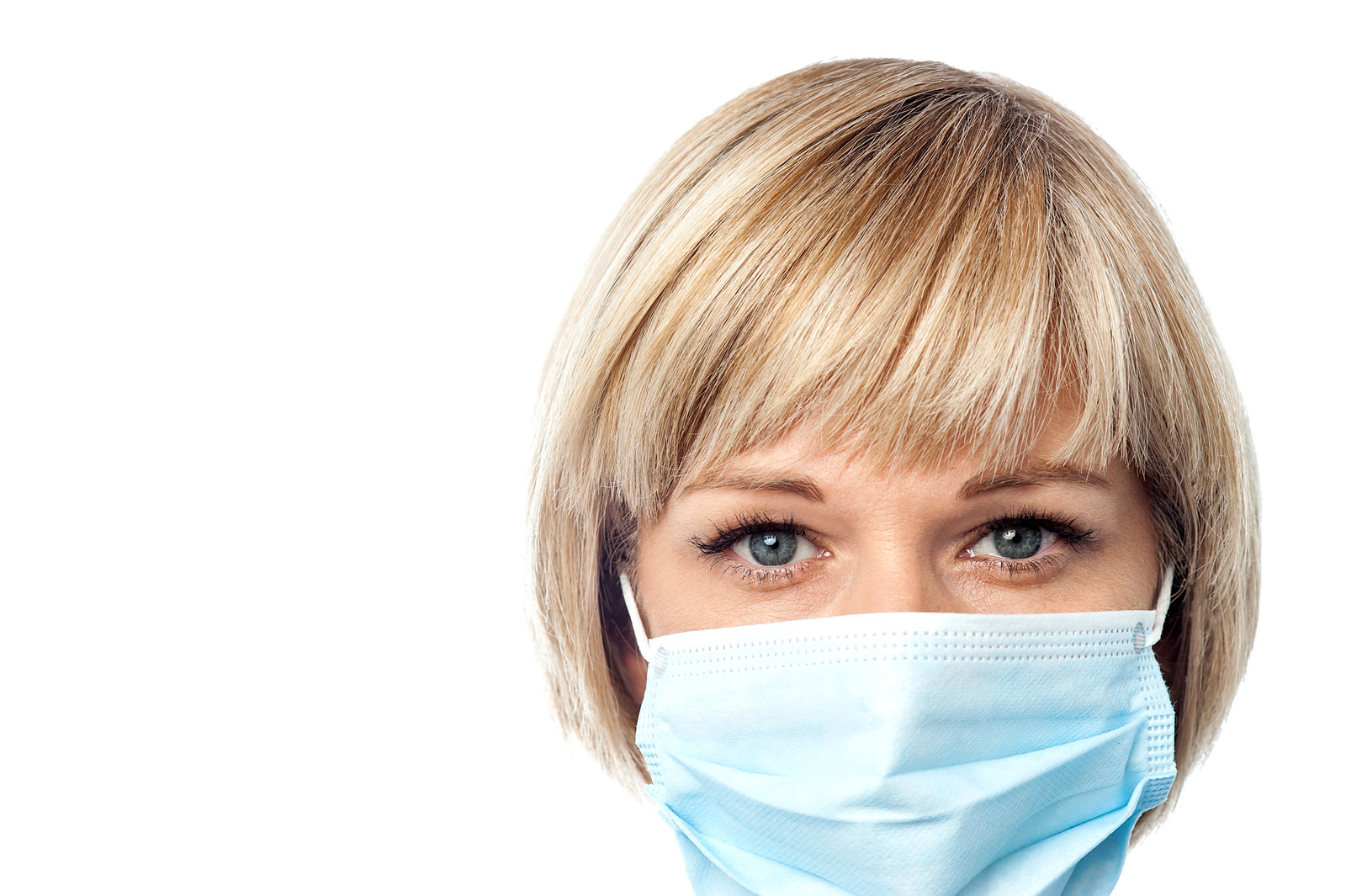 Ask Me About Maskne: How to Treat and Prevent Facial Acne Due to Masks
Over the past several months, the coronavirus pandemic has upended life as we know it. One of the many changes we have made is wearing masks in public. The purpose of masks is to protect other people from the germs in your nose and mouth. Now that the weather is warmer, your mask can get sticky and uncomfortable. Your nose, lips, and chin sweat. The combination of germs, oils, and sweat in a warm musty environment can contribute to mask acne, or maskne, as we'll call it.
When you're out in public, avoid touching your mask once it's on. If you need to adjust it, touch the sides and edges if possible. This is much easier said than done, especially when it's sticky and uncomfortable. Keep your hands away from your hair and face as well. Wash your hands frequently, and carry hand sanitizer.
When you get home and remove your mask, wash your face. Remember to wash your hands first with soap thoroughly for 20 seconds. It's always better to wash your face with clean hands. Use a gentle facial cleanser and lather your face without too much pressure from your hands. Avoid harsh chemicals, generic bar soap, or beaded scrubs that dry out your face and damage the skin barrier.
After washing your face, it is important to apply good ingredients to protect your skin health. Retinol cream at night is great for your face. It helps clear away the damaged skin on top and bring newer healthy skin to the surface. What you see is improvement in appearance of fine lines and wrinkles, as well as brighter skin. It can make your skin more sensitive, so make sure to use an oil-free moisturizer and sunscreen during the day. If you're trying retinol for the first time, start using it two nights a week, then work your way up to nightly as your skin gets used to it.
If you do get maskne, don't fret! Benzoyl peroxide and salicylic acid are two great ingredients that bring down the redness and swelling of acne spots. They are commonly found in face wash, creams, and spot treatments. A common side effect is dryness, so make sure to apply moisturizer to the remainder of your face. When looking for skin care products, it's ok to spend a little more for quality. You have one face your whole life, and you deserve the best!
If you have an unexpected reaction to any of these products, stop using them and call a skincare specialist. As a facial plastic surgeon, Dr. Jae Kim has dedicated his entire career to the health and beauty of the face and neck, and his passion is to help you look and feel your very best! For further details and inquiries, email Dr. Kim at info@jaekimmd.com or call his Fairfax office at (703) 705-2100.