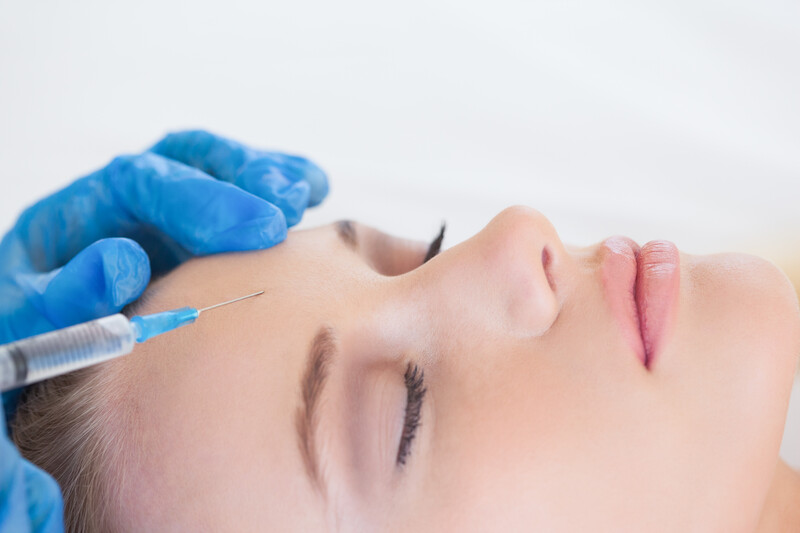 Are All Neurotoxins Created Equal?
There are currently four neurotoxin products on the US market: Botox, Jeuveau, Dysport, and Xeomin. In purely cosmetic terms, these are injections performed by medical professionals to relax muscles that make unwanted wrinkles and facial expressions. They can also decrease sweating in certain areas of the body like the armpits. Botox is the most popular one by name, and the brand name is often associated with the procedure, just like the word Uber is generally known to mean rideshare.
What are the four products, and how are they unique?
Introduced in 1977 as a treatment for strabismus (issues with weak eye muscles), Botox has solidified itself as a frontrunner in the neurotoxin market and is by far the most widely recognized brand. Botox is made by Allergan in the USA and is FDA approved to treat glabellar lines, forehead wrinkles, and crow's feet. It has also recently been approved to assist in the treatment of chronic migraines. What makes this product unique is since it's the oldest neurotoxin on the market, there are lots of studies available to support its use and efficacy. Allergan continues to push research to expand FDA approval for other areas. Results can be seen as early as 3-5 days after treatment.
Jeuveau is the newest neurotoxin on the market. Manufactured in South Korea by Evolus, it was approved by the FDA for cosmetic use about one year ago. Indicated for use on the glabellar lines, Jeuveau is quickly cementing itself as a key contender in the neurotoxin market. A study published in the Aesthetic Surgery Journal concluded that Jeuveau was not inferior to Botox in its efficacy. Jeuveau boasts an average onset of 2-3 days which sets this neurotoxin apart from its competitors.
Dysport comes from Galderma, which is headquartered in Switzerland. What makes this product unique is that it spreads to a wider surface area. This makes it especially good for use on the forehead and other large areas of the body. Many male patients prefer Dysport for that reason. Some patients have reported an effect within 24 hours of injection.
Xeomin is a neurotoxin manufactured by Merz, headquartered in Germany, as an alternative to the above neurotoxins. Though very uncommon, it is possible for your body to develop toxin-blocking antibodies. However, due to the peptides contained in this product, it is harder for your body to develop immunity to the effects caused by neurotoxin; this is what makes this product unique. Xeomin may be appropriate for patients who do not seem to get the desired effect after years of treatment with another neurotoxin.
Onset of Action
Botox: 3-5 days Jeuveau: 2-3 days Dysport: Within 24 hours Xeomin: 5-7 days How long does it last? The effects of all neurotoxins should last 3-4 months, sometimes longer. It takes that long for the injection to wear off and the body to regain the ability to trigger muscle movement. For this reason, it's important to establish a neurotoxin regimen to maintain optimal results.
Conclusion
At this point, there is no single product that is the best for everyone. Dysport or Xeomin may work better for some people, while Botox or Jeuveau may work better for others. All four companies exhibit the highest quality in their product, and the indications and dosing for approved use continue to improve. Call Jae Kim, MD Facial Plastic Surgery at (703) 705-2100 to learn more about neurotoxins, as well as our other services!