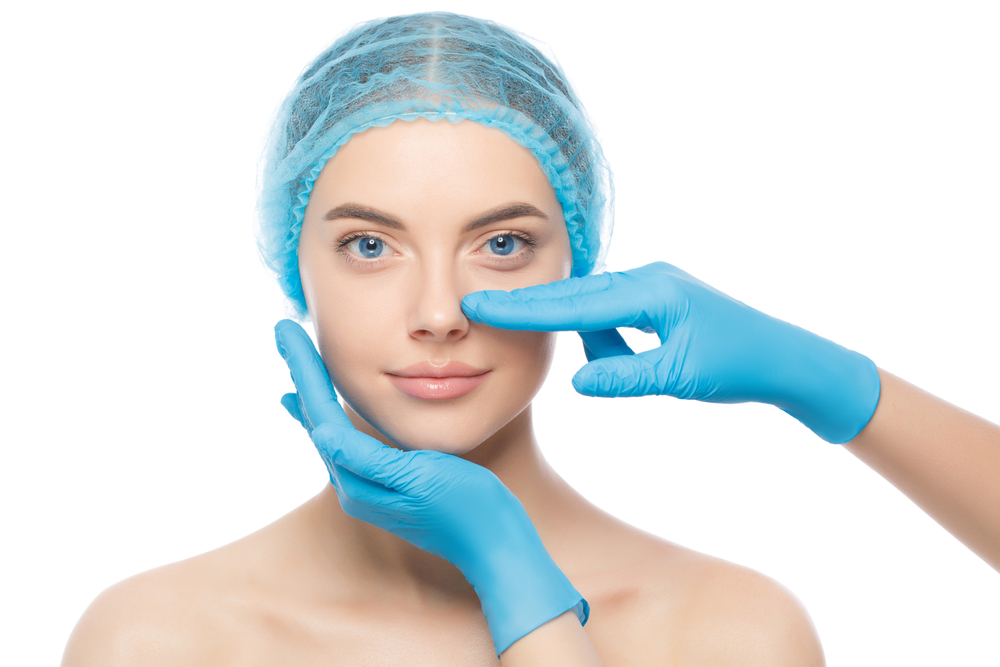 We've Done the Homework on Choosing the Best Rhinoplasty Surgeon in Falls Church, Virginia for You!
Rhinoplasties are more accurate and effective than ever before, thanks to advancements in technology and techniques. But, it takes a good surgeon to know how to use these advancements correctly.
How do you choose the best rhinoplasty surgeon in Falls Church, Virginia? We've got the inside scoop you don't want to miss!
Understand That Rhinoplasty Isn't a Simple, Easy Fix
A "nose job" is such a casual term, implying that it's a much easier procedure than it really is. While it's true that over 220,000 rhinoplasties are performed each year, this is not a surgery to be taken lightly. In fact, it's one of the most difficult and complex to perform according to surgeons.
Because it's not the quick and easy fix that you might expect, it's important that you do your own research on the procedure itself, as well as rhinoplasty methods available, ideal candidates, pros and cons, and similar details.
Know What to Look for in a Good Cosmetic Surgeon
Finding a doctor is not necessarily simple, but it is easy if you know what to look for in a cosmetic or plastic surgeon. Due to the inherent complexity of the procedure, you need to find a surgeon you can trust.
Start by looking for a physician who is board certified, ideally with a board like the American Board of Otolaryngology Head and Neck Surgery. This indicates that they have a specialty in performing nose jobs, plus the skills, expertise, and years of experience to back up this certification.
Make a List of What You Do and Don't Like About Your Nose
If you're interested in a nose job, then you're already aware that you don't like how your nose looks and / or functions. What exactly is it that you don't like about your current nose though? What do you like about it? Consider this, and then make lists of the key points you want to change and those you want to keep.
You can also find images of noses you do like, but don't rely on this too much. What looks good on someone else may not look good on you. The point is to convey exactly what you want to your surgeon so that they can create an individualized treatment plan.
Take the Time to Read Reviews and View Before / After Images
Online reviews are a fantastic tool for getting a feel for a surgeon and the quality of your work, however you should really make sure that they're legitimate before putting too much faith in them. You can do so by only using verified patient review sites.
The best rhinoplasty surgeon in Falls Church, Virginia has honest reviews with high ratings and a portfolio on their website showcasing previous rhinoplasty cases. You should be able to trust this information as long as the doctor is board certified and trusted by the industry.
Look for a Surgeon Who Uses Digital Imaging Technology
Computer imaging is an advanced technology that allows patients to see their results before surgery even occurs, informing them of the outcome they can expect. It's true that this technology isn't always 100% accurate, however it can help to "try on" nose shapes and see what will look best for you.
Nuances, risks and complications, and your unique features are all factored in when you choose a good plastic surgeon, allowing you to get a satisfying result that is as close as possible to digital imaging examples.
Your Search for the Best Rhinoplasty Surgeon in Falls Church, Virginia Is Over Now That You've Found Us!
Our double-board-certified physician, Dr. Jae Kim, is proud to offer custom world-class cosmetic services including rhinoplasty in Fairfax, serving the greater DMV region!
Our options range from revision rhinoplasty to non-surgical nose jobs, helping you to achieve your cosmetic and medical goals however you choose. Schedule your consultation today by calling (703) 782-3003!