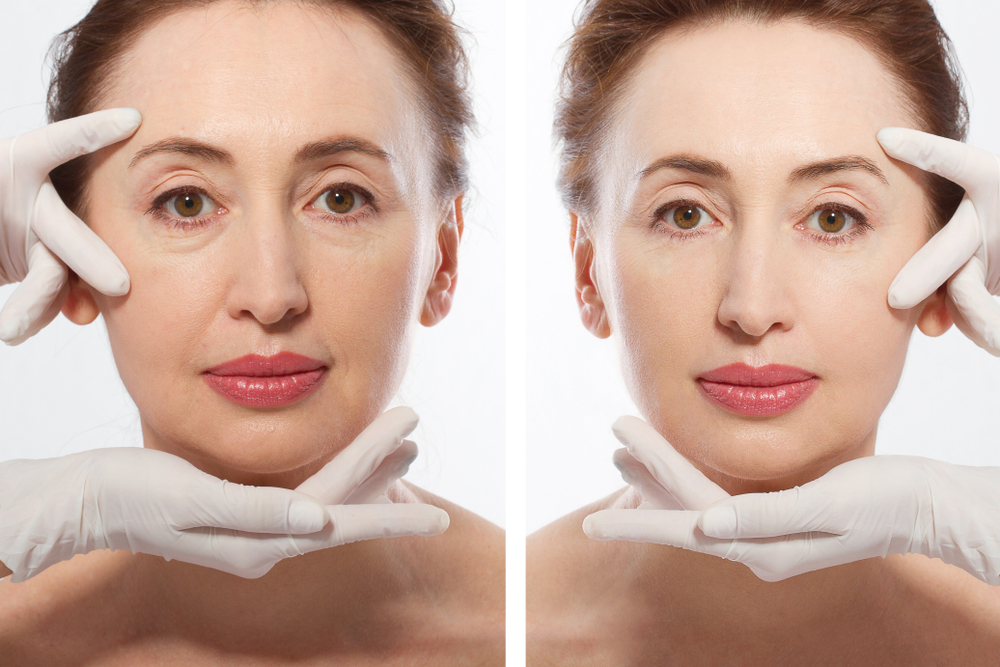 Why the Mini Facelift Cost in Falls Church, VA Is Worth It: 5 Major Benefits
Can the mini facelift cost in Falls Church, VA really save you money? What are the advantages of this procedure compared to a traditional facelift?
When people think about a facelift, what often comes to mind is a serious and invasive surgery with a complicated recovery, such as a deep plane facelift. But, there is a simpler way to reclaim your youthful appearance.
If your confidence is dwindling as you begin to show signs of aging, then you may only need a mini facelift. This procedure ticks a lot of boxes including minimally invasive, fast, and efficient. It can also be much less expensive than a traditional facelift.
Here's Why People Rave About How the Mini Facelift Cost in Falls Church, VA Is Worth It!
Fewer incisions and minimal scarring: During a traditional facelift that addresses the face, jowls, and upper neck, several incisions need to be made to loosen skin and tighten tissue. During a mini facelift, small incisions are only made in front of your ear. This results in significantly less scarring.
No need for general anesthesia: During a mini facelift, you can be given a local anesthetic to numb the surgical sites. This makes for a quicker recovery. However, you should follow the guidance of your surgeon and choose your sedation options carefully. Your priority should not only be the final outcome but your comfort and safety as well.
Easier recovery: It's likely you'll be given an antibiotic and pain medication to take after surgery. Be sure to take them as directed. While recovery isn't difficult, you will need to take it easy for a little while.
Rest is essential for proper healing. You will also have some restrictions such as avoiding strenuous activities, and you might want to arrange for help at home for a few days.
You'll experience some bruising and swelling immediately following your mini facelift. Of course, these are temporary and should dissipate within two to four weeks. Most patients can return to work and a normal daily routine after one to two weeks. By comparison, it can take a month or longer to heal from a traditional facelift.
Long-lasting results: When you think "mini" you might also think that means you'll only experience short-term results. The truth is, your final outcome from a mini facelift can last up to ten years as long as you take good care of your skin and follow all aftercare instructions.
Lower cost: A traditional facelift can cost $10,000 more. A deep plane facelift can cost over $15,000. Quite steep! If you want to address unwanted signs of aging without breaking the bank, you'll be happy to know the mini facelift cost in Falls Church, VA is likely to fall between $3,500 to $8,000.
When considering the cost of plastic surgery, it's necessary to consider various factors that influence the final price. These typically include the surgeon's fee, anesthesia fee, and facility fee
The surgeon's fee accounts for their time, experience, and skill, with in-demand surgeons often charging higher prices.
Anesthesia fees and facility fees vary, and the facility may charge for medications, surgical supplies, and / or nursing care throughout the surgical procedure and recovery in addition to what your surgeon charges.
Your Personalized Quote for a Mini Facelift Is Just a Phone Call Away!
It's time to pick up the phone and call Dr. Jae Kim today at 703-782-3003. Dr. Kim possesses exceptional skills as a renowned plastic surgeon with extensive experience. His discerning artistic vision sets him apart, enabling him to achieve unparalleled, natural looking results through plastic surgery.
Contact us now to book an appointment. We look forward to partnering with you on this exciting journey to reclaim your youth!