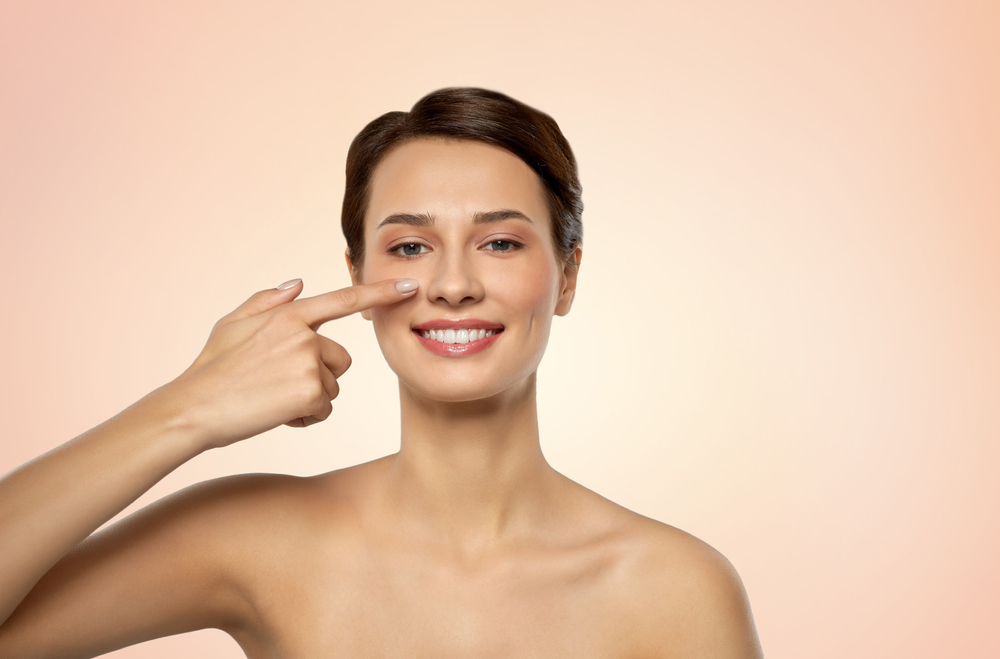 7 Nose Concerns the Best Rhinoplasty Surgeon in Tysons Corner, Virginia Can Fix
Do you wish there were a way to fix everything you dislike about your nose when you look in the mirror? Good news, there is!
A visit to the best rhinoplasty surgeon in Tysons Corner, Virginia is all it takes to discover how rhinoplasty can help you.
What Exactly Is Rhinoplasty?
Rhinoplasty, also known as a nose job, is a surgical procedure that safely corrects nasal concerns.
It is a surgery that can be done for medical or aesthetic reasons. For many patients, the results can be life changing.
Why Do People Choose Rhinoplasty?
As previously mentioned, there are many reasons why someone might choose to have rhinoplasty. These are the seven most common concerns that can be addressed through a nose job:
Nose hump: These are bumps on the nose that many patients find unattractive. This is the top reason people choose rhinoplasty for aesthetic purposes.
Elevated nasal bridge: While a person might not have a bump on their nose, they may have a bridge that's just a little too high. An elevated bridge can throw off facial symmetry.
Uneven or too large / small nostrils: Resizing nostrils so they match in size or are the right size / shape can safely be done with rhinoplasty.
Bulbous nose: Does your nose look like it's drooping? This is what's called a bulbous nose, and it can be caused by genetics or a common skin condition called rosacea. This is a rhinoplasty procedure that can be done for both medical and aesthetic reasons.
Nasal obstruction: An obstruction of any kind can make breathing difficult. This problem can also impact your quality of sleep. While it won't fix sleep apnea, rhinoplasty will improve your breathing.
Deviated septum: Probably the most common medical reason for rhinoplasty, a deviated septum corrects the wall between your nasal passages, making it much easier for you to breathe.
Injuries: Patients who have a broken nose, broken bones around their eyes, burns, or any type of injury to the nose can benefit greatly from rhinoplasty.
What Is Rhinoplasty Recovery Like?
Patients typically return to work about a week after rhinoplasty. During your recovery, you might experience some swelling and discomfort. You'll feel a bit stuffy, and you will likely have nasal packing that contributes to the sensation.
By following all post-rhinoplasty instructions given to you by the best rhinoplasty surgeon in Tysons Corner, Virginia, your recovery shouldn't be difficult at all.
Is It Possible to Achieve Natural Looking Rhinoplasty Results?
Absolutely! In fact, natural looking results from rhinoplasty should be your surgeon's goal.
Once your needs have been assessed, your surgeon will create a surgical plan to make sure your appearance has as much harmony and balance as possible.
Is Rhinoplasty Right for Me?
This is a determination that will be made with your plastic surgeon during a consultation. In general, as long as you are a healthy adult, a non-smoker, and have realistic expectations about the procedure, you're likely a great candidate for rhinoplasty.
While people under 18 may qualify, most surgeons require patients to be done growing unless the procedure is medically necessary.
Are You Searching for the Best Rhinoplasty Surgeon in Tysons Corner, Virginia? Call the Office of Dr. Jae Kim Today!
Dr. Jae Kim is a board-certified, fellowship-trained plastic surgeon who has dedicated his career to helping his patients look and feel their best. He offers comprehensive non-surgical and surgical procedures including rhinoplasty, and his skill and artistic eye are exactly what you need to see results you will love.
Book your appointment today by calling (703) 782-3003 to find out if you're a good candidate for rhinoplasty. We look forward to hearing from you!