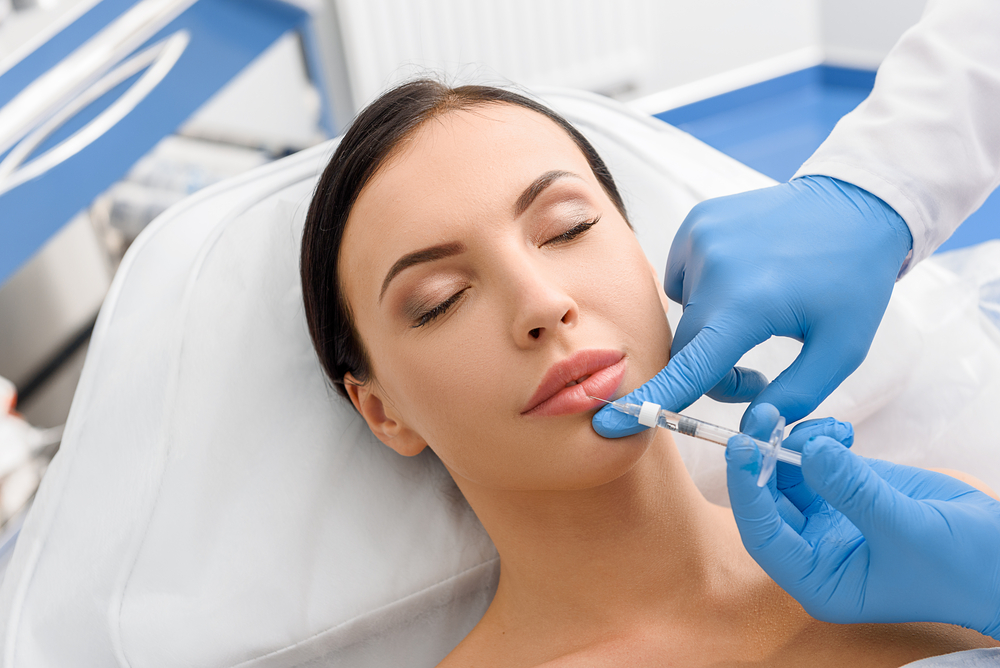 Yes, Natural Looking Lip Fillers in Vienna, Virginia Are Possible! Here's How
Lip filler pics on social media can make you believe that all lip enhancements look fake and unflattering when that's so far from the truth.
Here's what you need to know about how to achieve natural looking lip fillers in Vienna, Virginia and how you can get them!
Why Do Lip Fillers Look So Fake?
There are many reasons why lip injections go south, but first you should know that these results are not the standard. Bad fillers are blown out of proportion and typically the result of an inexperienced injector. So, what exactly is this injector doing wrong?
First, they're placing filler in the wrong spots. Very specific parts of the lips should be focused on, which are unique to your goals.
They may also be using the wrong filler and too much (or too little) of it. Additionally, the ratio may be off, causing an unnatural imbalance between the top and bottom lips.
These factors can prevent you from achieving natural looking lip fillers in Vienna, Virginia.
How Do I Ask for Natural Looking Lip Fillers in Vienna, Virginia?
The secret to natural results is simply working with a reputable injector who is experienced with lip filler injections.
From there, it becomes much easier to achieve your aesthetic goals. Be sure to choose the top dermal filler expert in your area.
Additionally, don't use celebrity images as a reference. What looks good on someone else won't necessarily look good on you.
It's also beneficial to start with a smaller amount of lip filler and add more later if necessary. Ask your professional to use as little filler as is possible, and go from there. While you can dissolve some lip fillers if you're unhappy with the results, it's much easier to go slow than to backtrack.
Natural Results With Trusted Treatments Are Closer Than You Think!
Dr. Jae Kim is a board-certified plastic surgeon who specializes in both surgical and non-surgical procedures for Fairfax and beyond, including natural looking lip filler.
Our before / after gallery tells everything you need to know about the amazing results you can achieve, so what are you waiting for? Call us at (703) 782-3003 to schedule your consultation today!