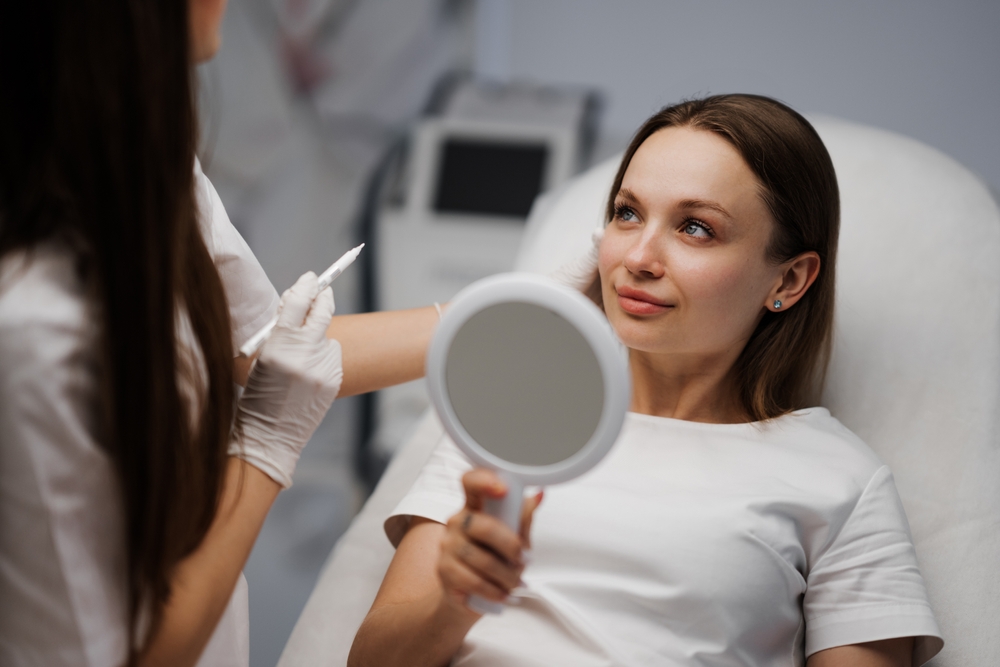 Are Dermal Fillers the Best Non-Surgical Facelift in Manassas, Virginia?
Cosmetic injectables are a staple in the world of aesthetics, providing minimally invasive solutions to address your concerns and boost your confidence.
Fillers like Radiesse are particularly effective for anti-aging purposes, deemed the best non-surgical facelift in Manassas, Virginia, and here's why!
Why Choose Dermal Fillers for Non-Surgical Facial Rejuvenation?
Dermal fillers add volume, smooth out wrinkles, and enhance facial contours to help give your face a little lift.
Dermal fillers offer many benefits and uses, including:
Cheek augmentation

Jawline and chin enhancement

Lip augmentation

Nasal correction

Wrinkle reduction
There are various brands containing different formulas available to achieve this effect, containing either hyaluronic acid or a biostimulating ingredient like calcium hydroxyapatite.
Can They Be Used for the Best Non-Surgical Facelift in Manassas, Virginia?
Dermal fillers are a popular choice for simulating the effects of a facelift without invasive techniques like surgery. This procedure is often referred to as a liquid facelift and involves using cosmetic injectables to provide anti-aging effects.
This includes addressing skin laxity such as sagging brows, restoring lost volume underneath your eyes or in your cheeks, and filling in fine lines or creases. This allows for comprehensive rejuvenation, all without going under the scalpel or requiring lengthy downtime!
Who Can Benefit From This Surgery-Free Anti-Aging Treatment?
A non-surgical facelift using filler injections is best suited for healthy individuals who have mild to moderate aging concerns, desire a more youthful look, prefer minimal downtime, and have realistic expectations for their results.
A consultation is recommended to determine if this technique is appropriate for your goals.
Choose Dr. Jae Kim for Surgical and Non-Surgical Solutions for Your Aesthetic Goals!
Dr. Jae Kim specializes in the best non-surgical facelift in Manassas, Virginia, using dermal fillers and / or other options to rejuvenate your appearance!
Contact us at 703-782-3003 to request a consultation at our Fairfax office!