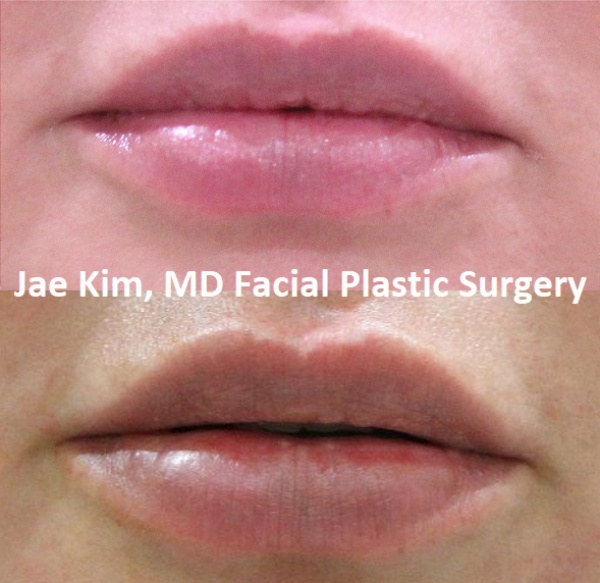 Lip Fillers Fairfax, VA – Fill, Flip, or Lift?
Why Lips?
Lips have always been in style, regardless of the times. Even during financial crises, lipstick sales soar. Why is that? Lipstick is an easy and relatively inexpensive way to accentuate your lips and help you feel beautiful. Your lips say a lot about you, and giving them just a little bit of allure can boost your confidence. If you are looking for lip fillers in Fairfax, VA, you have come to the right place. Call or text today (703) 705-2100 for your appointment!
What Makes Lips Pretty?
Pretty lips have good volume, definition, and shape. Full lips with well-defined borders exude youth, confidence, and passion. On the other hand, thin lips, pucker lines, and elongated philtrum are signs of aging. The upper lip is usually smaller than the lower lip, which acts as a platform for the upper lip to sit on. A sharp Cupid's Bow is a great feature, as well as a voluptuous pout.
How can you bring out the best in your lips?
Lip fillers are a great way to add volume and definition. Your injector should listen to your goals, examine your lips, and decide how best to achieve what you want. Right after filler treatment, your lips can feel and look a bit too big, but as the swelling subsides over several days, they should feel more natural. Most lip fillers last 9-12 months.
Lip flip with Botox is a quick procedure where small injections are placed along the edge of the lip to curl it outward. It can also soften pucker lines (aka smoker's lines). It may be tough to drink from a straw, and you might drool a bit too, but lip flip can give your lips that extra wow factor! The lip flip effect can last 2 ½ to 3 months.
If you have a long philtrum and want to bring out your thin upper lip, lip lift may be the solution for you. Lip lift is a great surgical procedure that can be performed in the office with local anesthetic. A small amount of skin from just under the nose is carefully removed, and the remaining upper lip is advanced upward. The change is permanent, and it is a great complement to lip filler and/or lip flip. The scar is almost invisible because it is placed under your nose in a natural border between your nose and upper lip.
Who is a good candidate for lip treatment?
Most everybody is a good candidate for lip treatment. The feature that you would most like to change will guide your injector/surgeon to recommend what is best for you. If you're new to injectables and want to try out a small change, lip flip is a great way to start. If you want a permanent change for your upper lip that helps you look younger, lip lift is for you. If definition and volume are your goals, filler is the best option.
Can I have lip filler AND flip?
Absolutely! These procedures complement each other very well. Lip enhancement with injectables is a process, and sometimes a single procedure or visit is not enough. Your injector will guide you through the journey to achieve your beauty goals.
How is the Downtime/Recovery?
After lip injections (flip or filler), expect some swelling for a couple days. Wait to resume strenuous physical activity according to your injector's instructions. If you are prone to cold sores, make sure to ask for a prescription for Valtrex to prevent a breakout.
After lip lift, expect some swelling for upwards of 1-2 weeks. Keep the wound free of scabs, and apply Aquaphor or similar product to help the initial healing.
Whom should I trust with my lips?
For lip flip and lip filler, a certified experienced injector is your best option. He or she should be knowledgeable about your lip anatomy and have the artistic eye to help you decide what treatment would be best for you. When it comes to a lip lift, trust your procedure to a plastic surgeon or facial plastic surgeon. Are you interested in lip fillers in Fairfax, VA? Dr. Jae Kim would be glad to talk with you about your lip goals and help you achieve them. Call or text today (703) 705-2100 for your appointment!