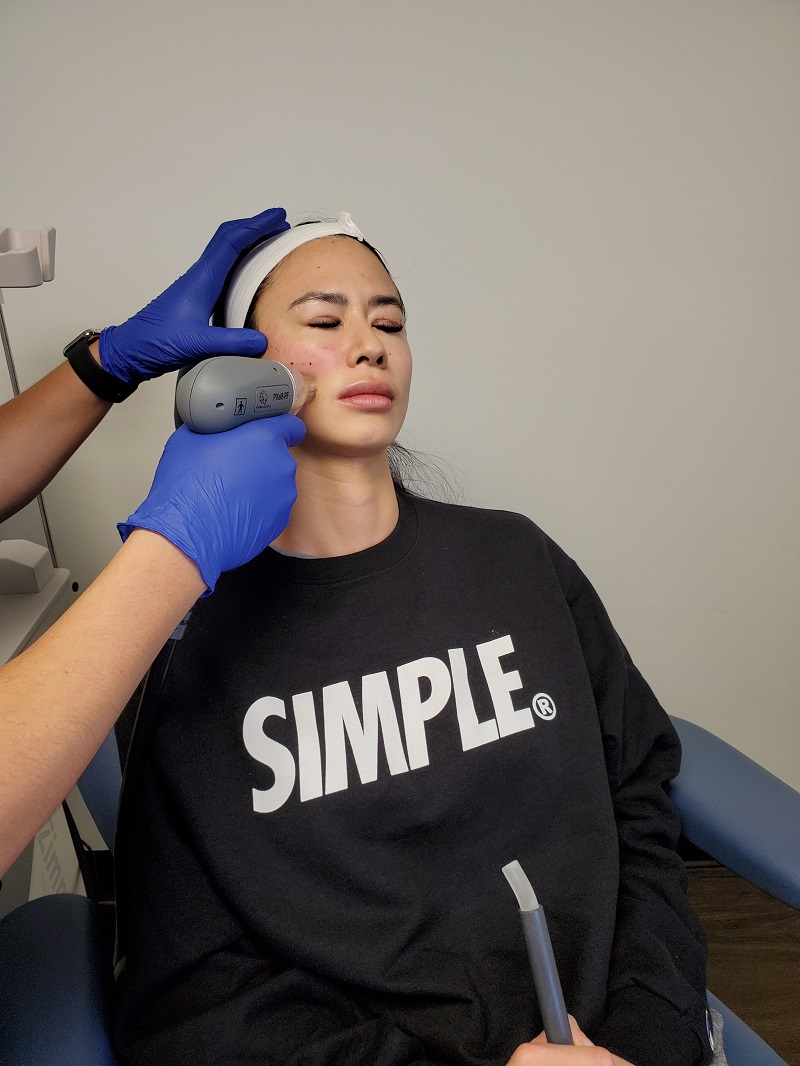 RF Microneedling Fairfax, VA
What is RF Microneedling, and is it for me?
Radiofrequency (RF) microneedling is a minimally invasive procedure performed by a trained aesthetic or medical professional. It delivers heat into your skin through tiny needles. RF microneedling is a great procedure to improve acne scarring, fine lines and wrinkles, sagging skin, uneven skin texture, and large pores. The controlled heat and micro-injury of the procedure stimulates your own collagen production as well to tighten and rejuvenate your skin. Applying top-quality skincare products during the procedure, or even PRP from your own blood, boosts your results! If you are looking for RF Microneedling in Fairfax, VA call or text (703) 705-2100 to schedule your appointment.
How often should I get RF Microneedling?
For optimal results, Dr. Jae Kim recommends three or more treatments about four to six weeks apart. Depending on your skin concerns and goals, you may benefit from up to six treatments. You should avoid Botox injections for a week before or after, and filler injections for a month before or after.
Does it hurt?
There is some discomfort with microneedling. However, Dr. Kim applies a strong numbing cream compounded from a reputable pharmacy and injects numbing medication across several regions of the face. During the procedure, you can hold a cooling fan for comfort as well. These all minimize the discomfort of microneedling.
What's the downtime?
Your face will look red and feel tight for 2-3 days. During the first few days, sticking to a post-procedure regimen with lots of sunscreen will help the healing process go as smoothly as possible.
What skin types can tolerate RF Microneedling?
There are some energy-based procedures which should not be used for people with darker skin because of a risk of pigmentation issues. However, RF microneedling only uses controlled radiofrequency energy below the skin surface, so there is no risk of thermal damage or pigment changes to the skin. This procedure is safe for patients of all skin colors.
For your appointment, call or text (703) 705-2100 today, and facial plastic surgeon Dr. Jae Kim will help you decide if RF Microneedling is for you!