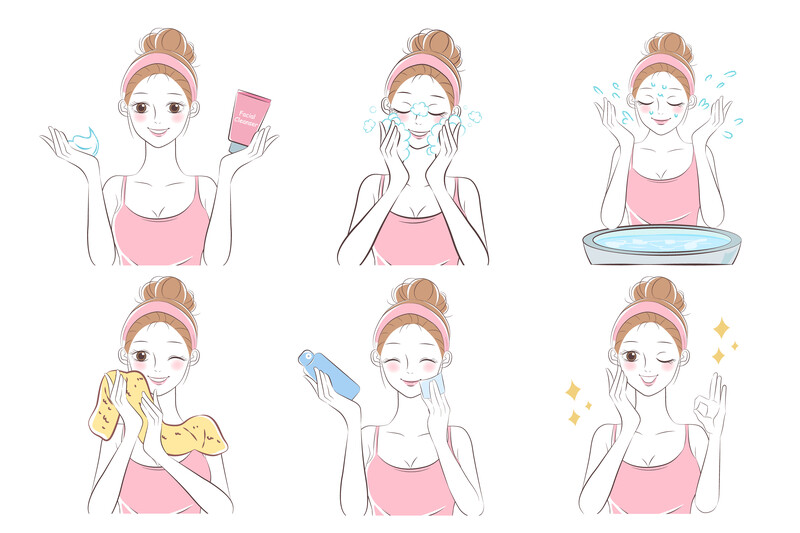 Should I Start a Skincare Routine?
Why Skincare Routine
Your skin is the largest organ and is constantly exposed to the environment. Your facial skin, in particular, is subject to sun damage, irritants, allergens, and pollutants, just to name a few. It is very important to take care of your skin because you're stuck with it your whole life. A little effort and consistency now can pay off years and decades later, and your healthy radiant skin will showcase the best version of you for a long time.
When Should I Start?
The general rule is, the earlier, the better. It is perfectly okay to start in your 20s. Many people wait to take care of their skin until a problem shows up, which isn't the best approach. You should start a skincare routine to prevent issues from happening later. One thing to note is that whether if you're trying to prevent skin problems or to address them, skincare is not a sprint, but a marathon. In order to achieve the best results, it's better to take care of your skin with a consistent daily routine.
Washing My Face
Remember to wash with lukewarm or cool water. Although hot water opens up your pores, it can irritate and dry out your skin. Try to wash your face twice a day, morning and night. The buildup of oil and dirt on your skin must be removed to decrease irritation, inflammation, and/or acne breakouts.
When washing your face, resist the urge to scrub aggressively, as scrubbing irritates the skin. By using circular motions with your fingertips or with a gentle washcloth, you can effectively remove all the dirt and gunk off your skin.
Use the right cleanser for your skin type. For dry or sensitive skin types, a gentle or creamy cleanser works best. For those with oily skin, a gel or foamy cleanser might be a better option. Water-based alcohol-free cleansers are another great option for all skin types as well.
Here at Jae Kim, MD Facial Plastic Surgery, we carry two different cleansers (EltaMD Foaming Facial Cleanser and Alastin Gentle Cleanser) that are safe for any skin type. Remember to pat your face dry; rubbing your face with a towel may cause irritation and redness.
Morning Routine
Mornings are rough; however, it's important to take care of your skin at the start of the day so that you keep looking fresh throughout the day!
Cleanse your tiredness away with EltaMD Foaming Cleanser, a gentle oil-free cleanser great for sensitive skin. After patting your face dry, apply the appropriate correctives for your area of concern. Have some skin discoloration or dullness? Try out PCA Skin Vitamin B3 Brightening Serum to brighten your skin and target those dark spots! Focusing on anti-aging, Alastin Restorative Skin Complex is a great product to help volumize your skin and get rid of those fine lines and wrinkles.
While targeting those areas of concern is important, it's equally important to moisturize as well! Nourish and hydrate your skin with Alastin Ultra Nourishing Moisturizer. Don't forget to moisturize your neck as well with PCA Skin Perfecting Neck and Decollete. Finally, always, always, always protect your skin with a sunscreen like EltaMD UV Daily or a tinted sunscreen like Alastin HydraTint Protecting Sunscreen!
Evening Routine
After a long day, it's important to clear your skin of any dirt and gunk built up. Wash this layer of dirt off your skin with Alastin Gentle Cleanser, great for getting rid of any leftover makeup and environmental pollutants. Reduce any redness and even out skin tone with a retinol treatment like Alastin Renewal Retinol or PCA Skin Retinol Treatment for Sensitive Skin! Target the delicate eye area with Alastin Restorative Eye Treatment which reduces the appearance of fine lines and wrinkles around the eye and the appearance of dark circles.
Remember to moisturize before going to bed! The best time for your skin to heal and regenerate is at night, so hydrate your skin with PCA Skin Hydraluxe which also improves skin fullness. As always, don't forget to hydrate your neck and decollete as well with Alastin Neck Complex which helps improve the appearance of crepey skin, fine lines, and wrinkles!
Call Jae Kim, MD Facial Plastic Surgery at (703) 705-2100 to learn more about skincare, as well as our other services!