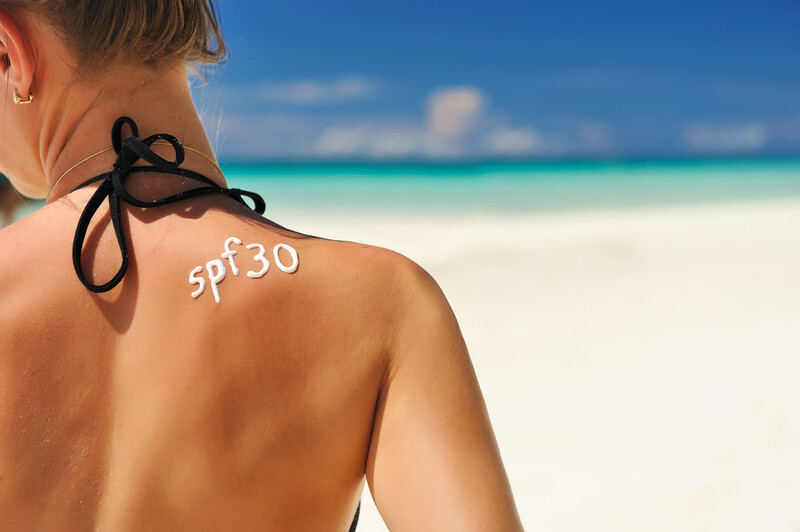 Sunscreen in my Blood?
In May 2019, the Journal of the American Medical Association (JAMA) published an article that certain ingredients in sunscreen products can be found in the bloodstream. The reaction and fallout were significant; people were calling for boycotts on sunscreens and investigations into the companies that make them. For something as important as skin health and protection, this issue requires a closer look. Does this research imply that sunscreen is bad for you?
The Finer Details
The study was performed by the US Food and Drug Administration on 24 participants across various skin types using four commercially available sunscreens. The participants were given the sunscreen in the form of a spray, lotion, or cream to apply over four days to 75% of their body. The goal was to measure the amount of four common sunscreen ingredients in the blood: avobenzone, oxybenzone, octocrylene, and ecamsule. Blood samples were taken from the participants at various intervals over 7 days. The results were fascinating, to say the least. All four ingredients were found in all patients' blood samples, even after the four-day period of applying sunscreen.
What does this mean for your health?
Though similar studies have shown the same, significant questions persist. The effects of these chemicals on our health is still unknown and requires further research. In addition, the results of the study demonstrate not that sunscreen is unhealthy or harmful, but that the levels of these ingredients in the bloodstream are too high for the FDA to ignore and not require sunscreen companies to investigate this issue.
In this day and age of health consciousness, terms like organic, all-natural, cage-free, and the like, make us more aware of ingredients in everything we consume, and sunscreen is no exception. With that being said, the risks associated with sun exposure and harmful UV rays are well documented, and medical providers highly recommend the habitual use of sunscreen. The American Academy of Dermatology recommends daily use of sunscreen that offers at least 30 SPF, water resistance, and broad spectrum protection, with re-application every two hours of continuous sun exposure.
At Jae Kim, MD Facial Plastic Surgery, we offer medical-grade sunscreens that meet the AAD's recommendations. Our bestseller is the Alastin Hydratint Pro Mineral SPF 36, which is a lightweight sunscreen that provides daily protection from damaging UVA/UVB rays. It also boasts a formulation that is rich in antioxidants that protect skin from environmental pollution and improve skin hydration!
We also proudly carry the EltaMD line of sunscreens, with tinted, untinted, and reef safe options! Our recommended daily sunscreen is the UV Daily SPF 40 which is formulated for both normal and combo skin. UV Clear SPF 46 is reef safe and great for sensitive and acne prone skin. It also contains anti-aging ingredients. UV Elements SPF 44 Tinted is water-resistant active sunscreen, recommended for patients who play sports or are otherwise facing the "elements". Call our office at (703) 705-2100 for more information about sunscreen and other services to help you look and feel your very best!