Take Years Off Your Appearance With Radiesse, the Best Non-Surgical Facelift in Northern Virginia
If you haven't heard of hyperdiluted Radiesse by now, it's about time that you do.
This innovative facial filler technique is being labeled as the best non-surgical facelift in Northern Virginia, but what is it? Keep reading to find out!
What Is Hyperdiluted Radiesse? Why Is It Such a Big Deal?
Radiesse is a calcium hydroxyapatite (CaHA) dermal filler designed to stimulate your body's collagen production in order to make your skin look plump, healthy, and firm. Hyperdiluted Radiesse refers to a unique and increasingly popular technique that involves diluting Radiesse with saline and / or lidocaine.
The diluted Radiesse is then injected at a more superficial level compared to a standard Radiesse treatment. While this may sound counterproductive, it actually offers many benefits, such as a subtle volumizing effect, biostimulation of collagen production, and tighter, firmer skin.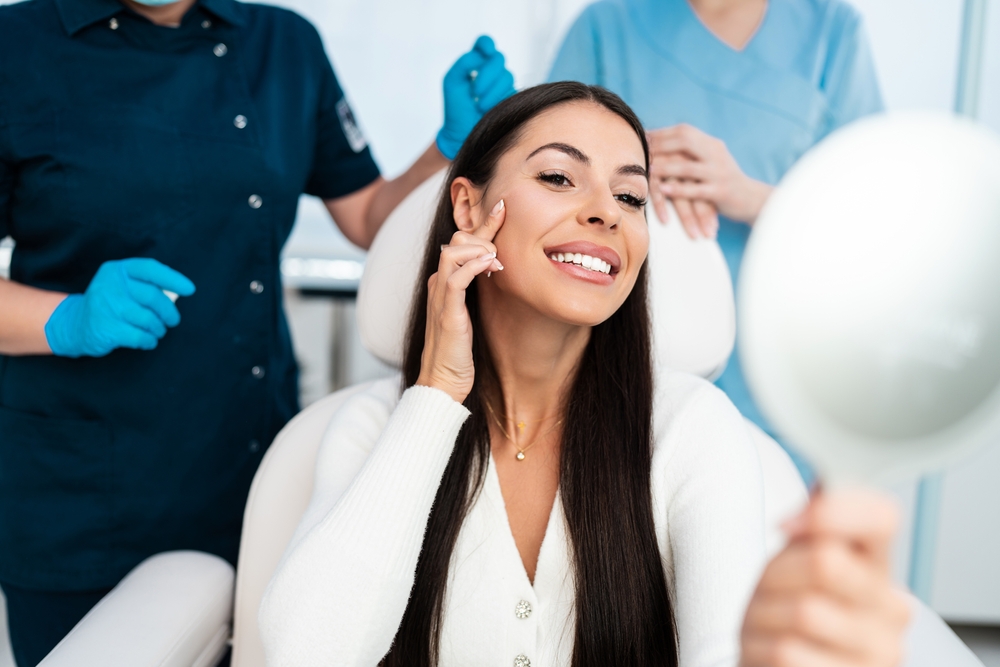 Does Hyperdiluted Radiesse Really Help to Tighten and Lift the Skin?
Hyperdiluted Radiesse is being referred to as the best non-surgical facelift in Northern Virginia and for good reason. This innovative way of diluting and injecting the filler pulls your skin taut, which helps to tighten and lift your skin in a sense.
Hyperdiluted Radiesse can be incredibly beneficial if you struggle with loose or sagging skin as well. Because it increases your collagen production, it helps to repair damage caused by a lack of elastin and collagen in the body.
This means your skin will be smoother, firmer, and overall more youthful in just one to three treatment sessions.
Reverse Signs of Aging with the Best Non-Surgical Facelift in Northern Virginia Offered By Dr. Jae Kim!
Dr. Kim invites you to enjoy hyperdiluted Radiesse for optimal skin tightening and rejuvenation!
Call us at (703) 782-3003 to schedule a consultation to see if this cosmetic injection treatment is right for you, as well as for info about our current specials!