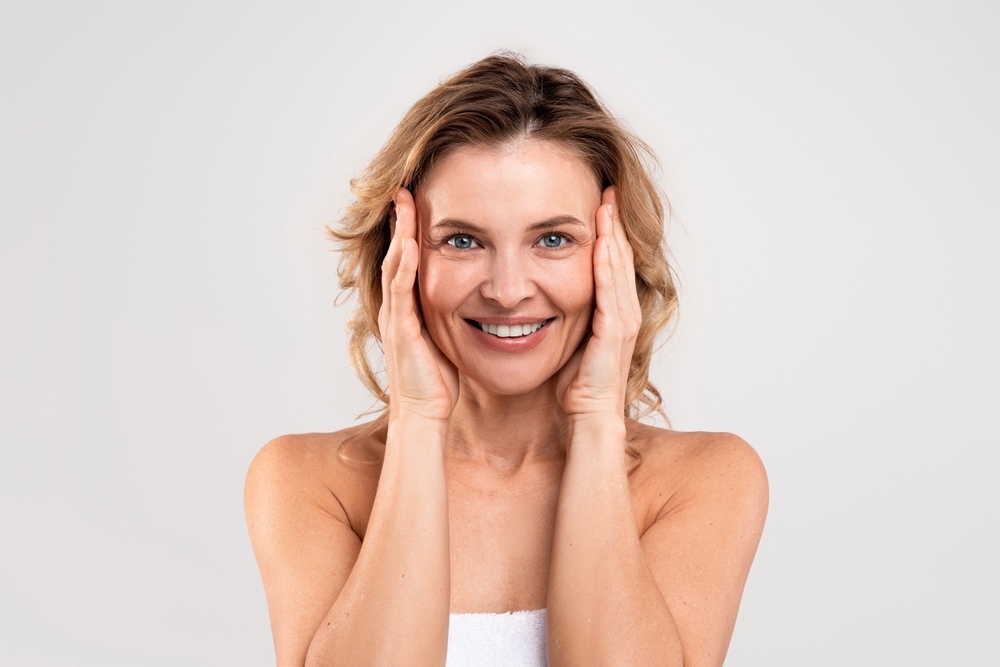 All About Deep Plane Facelift
How Do You Know If You Had a Deep Plane Facelift, Who's a Candidate and More
If you're getting plastic surgery, it's not very likely that your provider would not perform the exact procedure that you desire.
But, how do you know if you had a deep plane facelift if that's what you paid for? What are the benefits, and who qualifies for a deep plane lift? Is it the same as an SMAS facelift, or are they different?
Here are answers to your questions about this incredible cosmetic surgery technique!
How Do You Know if You Had a Deep Plane Facelift? Here Are the Signs of a Successful Procedure
There are many benefits to this facial surgery to reverse the toll that aging has taken on your appearance. Your risk of scarring is improved, skin is better smoothed, and there is a shorter recovery time compared to other types of surgical lifts.
Signs that confirm you've undergone this specific procedure include the following:
A natural looking appearance, as this advanced surgical procedure was developed specifically to achieve an effect that doesn't look unnatural
Noticeable improvements in midface and jawline contours, including diminished jowls and a taut appearance
Long-lasting effects, as the deep plane lift yields longer lasting results that far surpass those of other surgical approaches
Now that you have an answer to your question, "How do you know if you had a deep plane facelift," it's time to answer another FAQ for this procedure.
Who Is a Good Candidate for This Procedure?
Are you a non-smoking adult in generally good health? If so, and you are experiencing facial skin laxity, you're likely a great candidate for this procedure. A deep plane lift can also address signs of aging on the neck.
Typically, patients are 50 to 60 years old, though patients as young as 40, or younger in some cases, may opt for this procedure.
You should have realistic expectations about what this surgery can achieve. Patients who choose a deep plane lift typically have one or a combination of the following:
Deep marionette lines and / or nasolabial folds
Loss of jawline definition
Platysmal bands on the neck
Sagging / loose skin in the mid to lower face
Sagging / loose neck skin
Volume loss in cheeks and / or temples
To find out if you qualify for this specific technique, you need a consultation with a reputable provider. They will review your health history, assess your current skin condition, and ask about your aesthetic goals to determine your eligibility.
So, What Exactly Is the Difference in a Deep Plane Facelift and SMAS Facelift?
The two differ in the complexity of the procedure and longevity of results.
The deep plane technique involves repositioning the deeper layers of tissue, including the muscle and fascia beneath the SMAS layer. Because of this, it can address more severe signs of aging, allowing more people to benefit. It is much more intricate and requires advanced training, demanding a higher level of skill, though the SMAS lift requires expertise as well.
Results from the deep plane lift are typically evident for up to 15 years or longer in some cases before they start to fade, whereas SMAS results usually last for up to 10 years.
Find Out Today if You Qualify for the Facial Rejuvenation Benefits of a Deep Plane Facelift!
Contact the office of renowned plastic surgeon Dr. Jae Kim at 703-782-3003 or request a consultation online now to learn more about this remarkable procedure and see if it's right for you!
If you want to age gracefully on your own terms with cutting-edge facial rejuvenation treatments including the deep plane facelift, you need the skill and expertise of Dr. Kim and team!