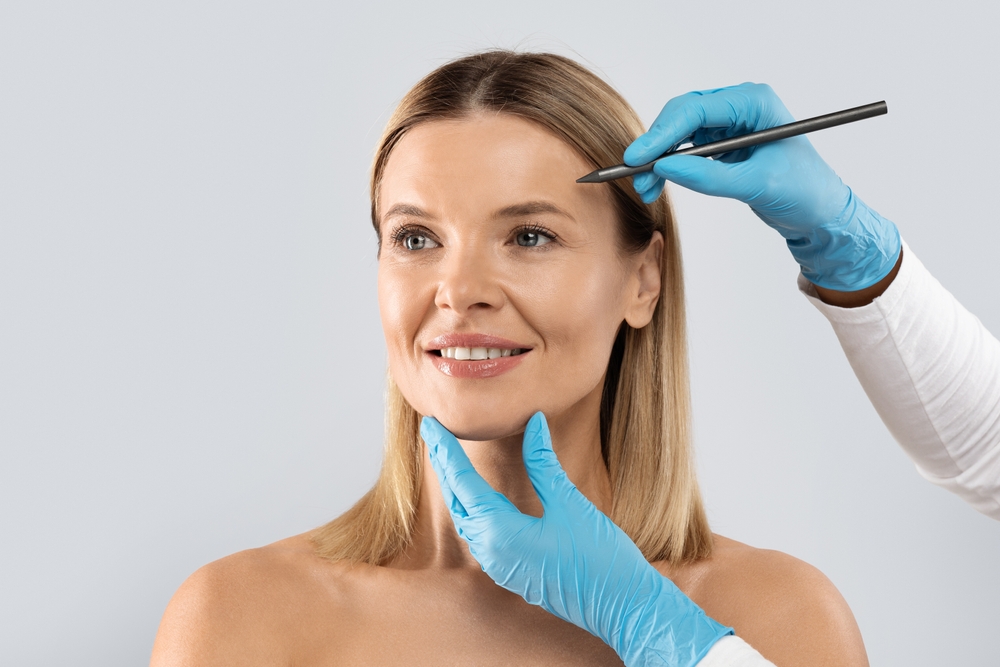 Deep Plane Facelift Cost in VA: How Much Is It?
It is rare that health insurance covers cosmetic procedures, which means you'll be facing out-of-pocket costs if you plan on having a
deep plane facelift
. So, how do you plan your budget? First, it helps to know the deep plane facelift cost in VA. Then, you'll need to consider all associated expenses. It can be daunting, but this quick guide will walk you through how to plan your plastic surgery finances.
Let's Get Right to It – How Much Does a Deep Plane Facelift Cost in VA?
The cost of a deep plane facelift varies greatly. It can range from
$8,000 – $38,000
, though your total expense may fall above or below this estimate. It's important to keep in mind there are several variables that impact your final price. Typically, there are three factors that must be considered when looking at the cost of plastic surgery: the surgeon's fee, the anesthesia fee, and the facility fee / medical supplies.
A surgeon's fee is what you pay for their time, experience, and skill. If you choose a plastic surgeon who is in high demand, you'll likely pay more for their services.
The fee for anesthesia is one that is often overlooked by patients, and the estimated cost is around $1,200 to $2,500.
Facility fees also vary. This includes medications, surgical supplies, and nursing care during surgery and recovery.
To receive your customized quote, you need a consultation with a qualified plastic surgeon. Ask about the total cost including all associated fees.
What Other Costs Are Associated With a Deep Plane Facelift?
The deep plane facelift cost in VA is outlined above, but what about other expenses? There is a lot that goes into planning your budget. After your surgery, you will need to allow your body time to heal. Time off work and rest are essential during recovery. Consider loss of income or cashing in vacation time to cover finances while you're off. Will you need to hire help for your home? What about daycare? Pet care? Will you have meals delivered? Cleaning service? If you plan to travel for your deep plane facelift, give thought to those expenses too. Are you driving or flying? Will you stay in a hotel? Don't forget tips for hotel staff or delivery drivers when considering these costs.
Is Financing a Deep Plane Facelift Possible?
Some patients choose to save money for their deep plane facelift. Others take out a loan, while some opt for financing. Plastic surgeons tend to accept many forms of payment including credit cards as well as credit services solely for cosmetic procedures.
CareCredit
and Alphaeon are great options if your surgeon accepts them and you wish to apply.
How Important Is a Consultation?
Very! Always schedule a consultation before any procedure, whether it's cosmetic or medical. Not only is this done to make sure it's safe for you to proceed with a deep plane facelift, but you'll share and receive quite a bit of information. You'll provide your health history to ensure you're a good candidate during this visit. Plus, you'll discuss your goals, expectations, what happens during surgery, what to expect during recovery, and the cost of your surgery, and so much more.
If You Want Sensational Deep Plane Facelift Results, Make This Call to the Office of Dr. Jae Kim Today!
Our patients choose Dr. Kim not only because he is a talented world-renowned plastic surgeon with many years of experience but also for his keen artistic eye. His ability to perform deep plane facelift surgery so you can experience beautiful natural looking results is second to none! It's simple to
request your appointment
online, or you can give us a call at (703) 782-3003 to book your consultation for your customized quote!