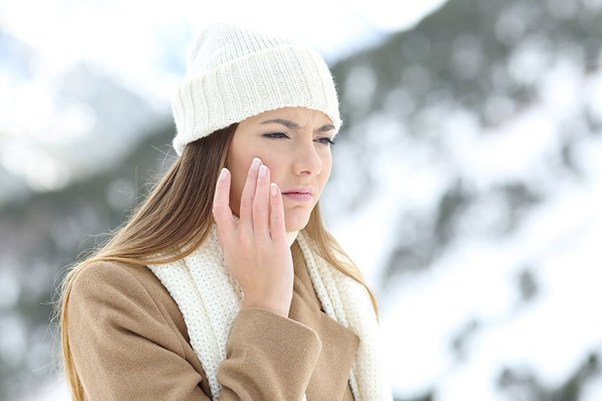 Winter Skincare Tips
Is your skin feeling dry with the cooler weather creeping up? Don't be too quick to change up your whole skincare routine.
Here are some winter skincare tips for you to beat that dry winter skin:
First and foremost, continue to wear your sunscreen! Although the UV rays are less strong, they still continue to speed up the aging process, so continue to protect your skin with a good mineral sunscreen such as EltaMD UV Clear SPF 46 which we carry.
For my dryer-skinned people, you can switch over to thicker creams at night to help combat the dry mornings. I recommend PCA Skin HydraLuxe to improve moisture retention for fuller and hydrated skin!
If you're acne-prone, stay away from heavy creams to avoid clogging the pores and exacerbating those troublesome pimples. I would stick to aloe vera for extra hydration.
Here are some other skincare products that you may want to add to your skincare routine:
● Vitamin C serums such as PCA Skin C&E Advanced help with redness and inflammation due to cold winds
● Products with hyaluronic acids such as PCA Skin HA Boosting Serum plump up the skin from the deeper skin levels. Be sure to drink lots of water for the serum to be maximally effective.
● Treat yourself to some hydrating facials to lock in moisture and for that extra hydration! Try to hold back on irritating ingredients such as exfoliates and retinoids. Minimize the stripping of the skin barrier to maintain the moisture of the skin. If you're still struggling to combat dry skin after some tweaks in your skincare try changing your environment and daily routine.
● #1 always stay hydrated! Water is the main source to keep your skin plump and staying dewy.
● A humidifier is great if your room tends to be dry, especially with heating and can help with the water loss of the skin barrier.
● Limit the duration of time you shower or bathe and use lukewarm water. Long hot showers or baths can strip your skin of moisture and can cause inflammation, dryness, and cracking.
● Use face coverings such as silk or cotton scarves while outside to avoid windburn. This is irritation and redness caused by exposure to cold air.
At Jae Kim, MD Facial Plastic Surgery, we empower your beauty to help you look and feel your very best, and that starts with your skin! To schedule an Express Facial and a comprehensive skincare
consultation with me, call (703) 705-2100 today!